Sweet Delicious Butter Pecan Pie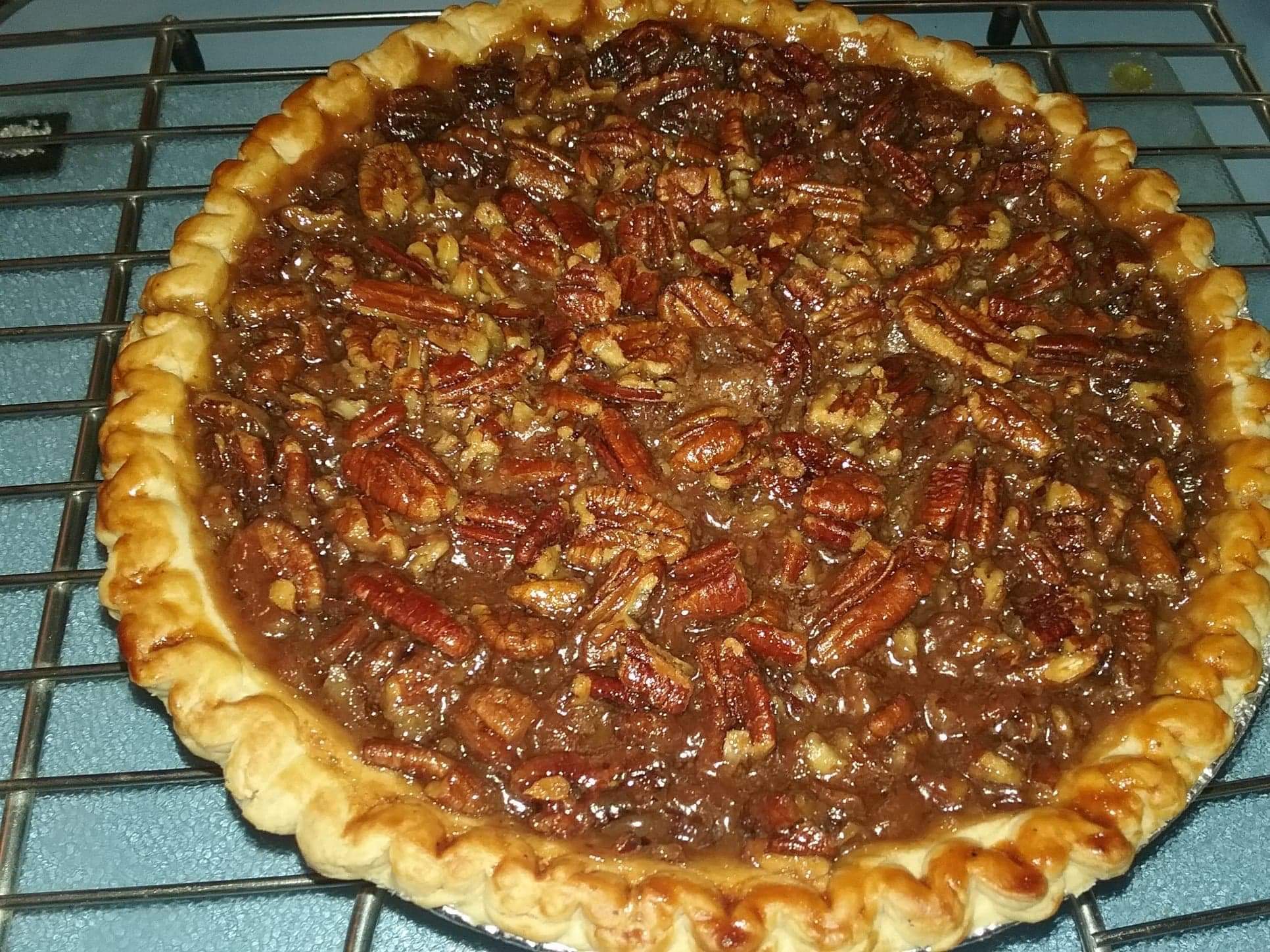 Submitted by Willie Onan
About the cook:
I a passionate person and chef who love to prepare food for the soul.
About the dish:
Sweet elegant and smooth butter pecan pie
National Origin:
American
Serves:
8
Estimated Time:
1 to 2 Hours
Ingredients:
Ingredients:
1/2 cup granulated sugar
1 ½ tsp flour
1/2 tsp sea salt
1/4 cup light brown sugar
4 large eggs
3/4 cup honey
3/4 cup butter pecan syrup
3 tbsp Bourbon
1 ½ tsp. vanilla extract
1 ½ tbsp. melted butter
1 ¾ cup pecan halves
Store bought pie crust 9inch
Preparation:
– Preheat oven to 375F.
– In a large bowl, mix sugars, flour, sea salt and eggs.
– Stir in honey and butter pecan syrup. Mix well.
– Add Bourbon and stir.
– Add vanilla extract and melted butter and stir.
– Fold in pecan halves and mix well.
– Pour filling into pie crust.
– Bake for one hour on middle rack.
– Let cool over for several hours.