SUN DRIED TOMATO AND SMOKED CHEESE SPREAD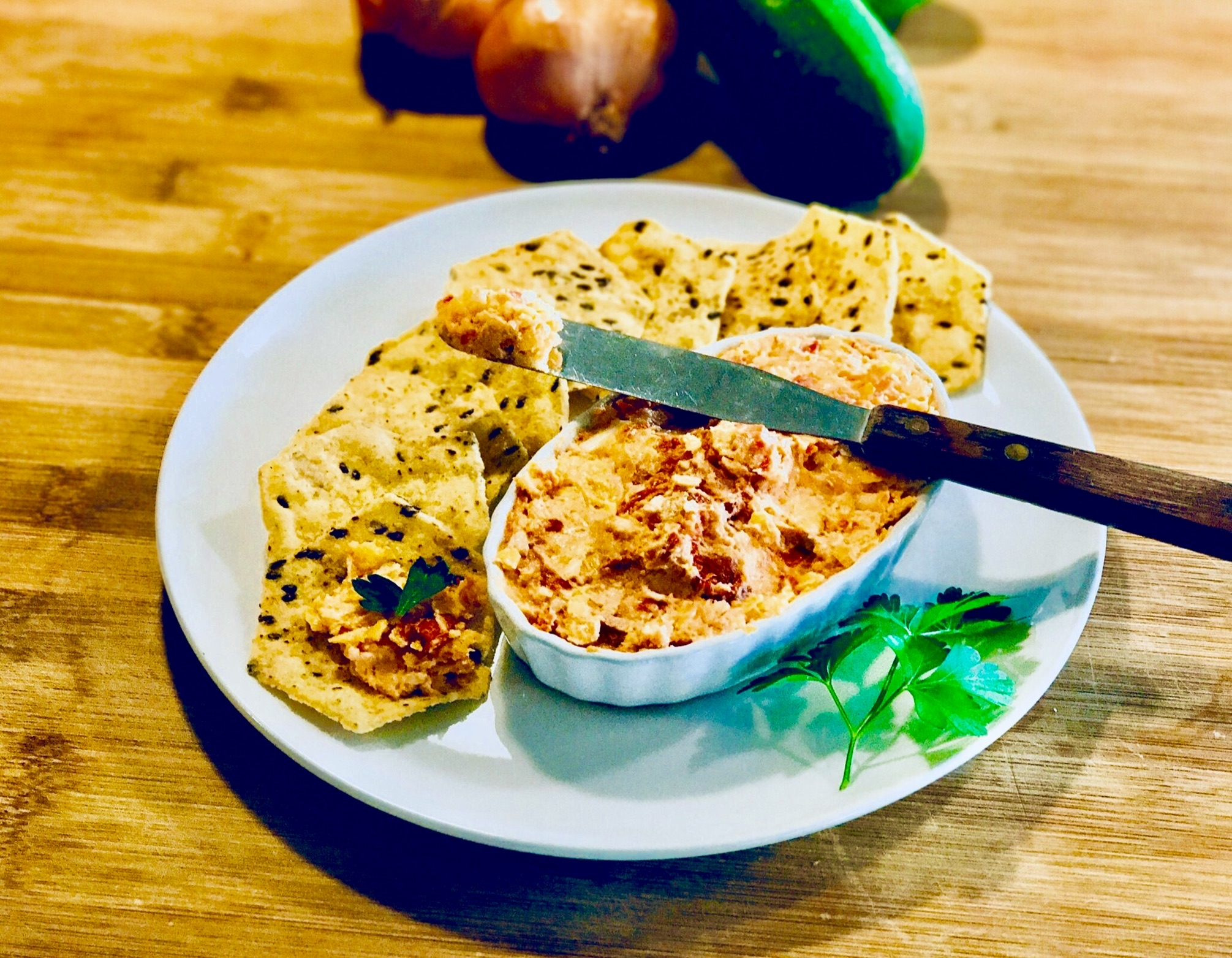 Submitted by Sheryl Little
About the cook:
I love to get in the kitchen and create new recipes. Often by just seeing what I have on hand in the pantry and/or refrigerator, I can come up with a good combination. I have been doing this as long as I've been married (47 years) and have successfully come up with some winning recipes.
About the dish:
My recipe is a delicious combination of several cheeses and sun dried tomatoes. The smoked cheese give it just enough smoke flavor to be interesting and not overpowering. My spread can be used for crackers, pretzels and even as a sandwich spread.
National Origin:
I created this recipe out of my own head and what I had on hand in the kitchen at the time.
Serves:
10
Estimated Time:
Under 30 Minutes
Ingredients:
1/2 cup julienne cut sun dried tomatoes (from a foil pouch), snipped into small pieces
1 cup coarsely grated sharp Cheddar cheese
1/2 cup coarsely grated apple smoked Gruyere cheese
1/2 cup coarsely grated Colby cheese
4 ounces low fat cream cheese
4 to 6 tablespoons mayonnaise
Preparation:
In a medium-size mixing bowl, combine tomatoes, Cheddar, Gruyere, Colby and cream cheese; add 3 tablespoons the mayonnaise. With a rubber spatula, fold ingredients to thoroughly combine. Add mayonnaise, 1 tablespoon at a time, folding after each addition, until desired spreading consistency is achieved. Cover and place in refrigerator for at least one hour (up to 24 hours) in order for flavors to marry.
Makes about 2 cups spread. Keep spread covered and referred until all is used.