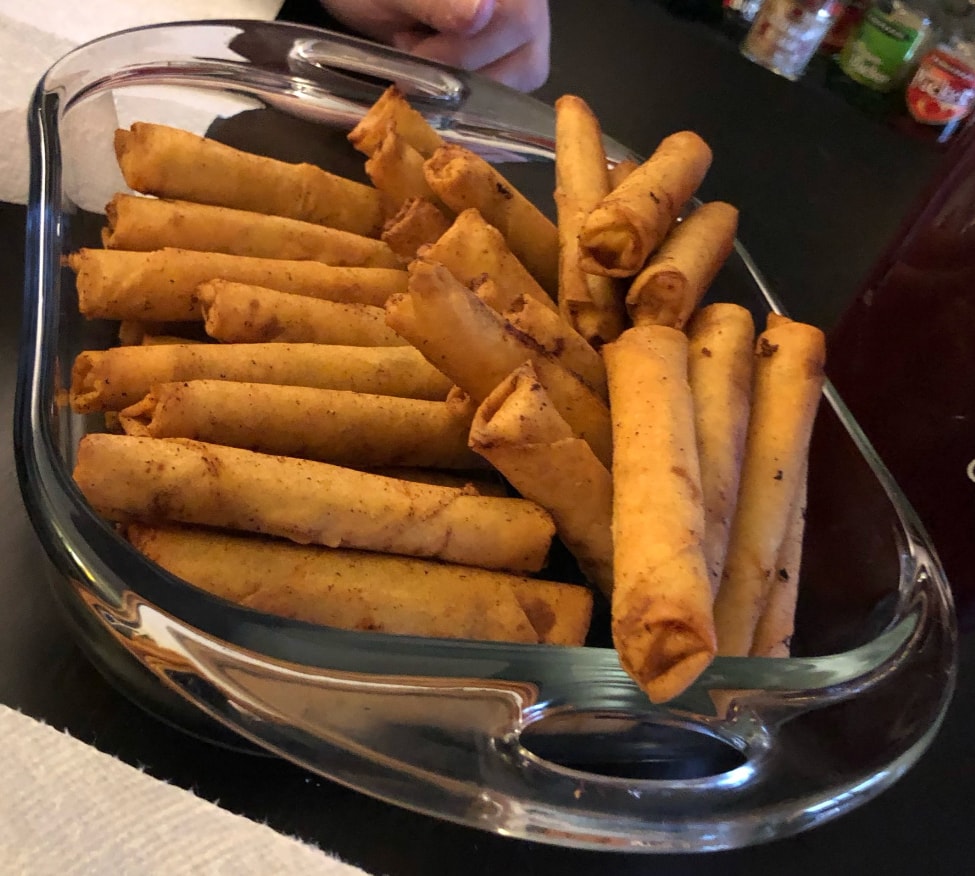 Submitted by David Leask
About the cook:
As a Culinary II Student, my partner and I (Ron Lim) decided to submit a traditional Lumpia recipe for others to enjoy
About the dish:
A traditional, Homestyle side-dish recipe passed from family!
National Origin:
Filipino
Serves:
30
Estimated Time:
30 to 60 Minutes
Ingredients:
1 lb ground pork
1 onion
1 carrot
Salt and Pepper
2 TB garlic powder
1 egg
1 celery
Preparation:
1. Dice all veggies
2. Prep skillet or deep fryer with 1/2 inch of vegetable oil on medium-high heat. Heat for 5 minutes
3. Beat egg for 1-2 minutes well stirred
4. Mix all ingredients into large bowl
5. Place 1 tablespoon of mixture into Lumpia wrapper and fold
6. Deep Fry!
7. Lay out rolls onto paper towel to soak excess oil
8. Let sit for 3-5 minutes to cool
Serve and Enjoy!