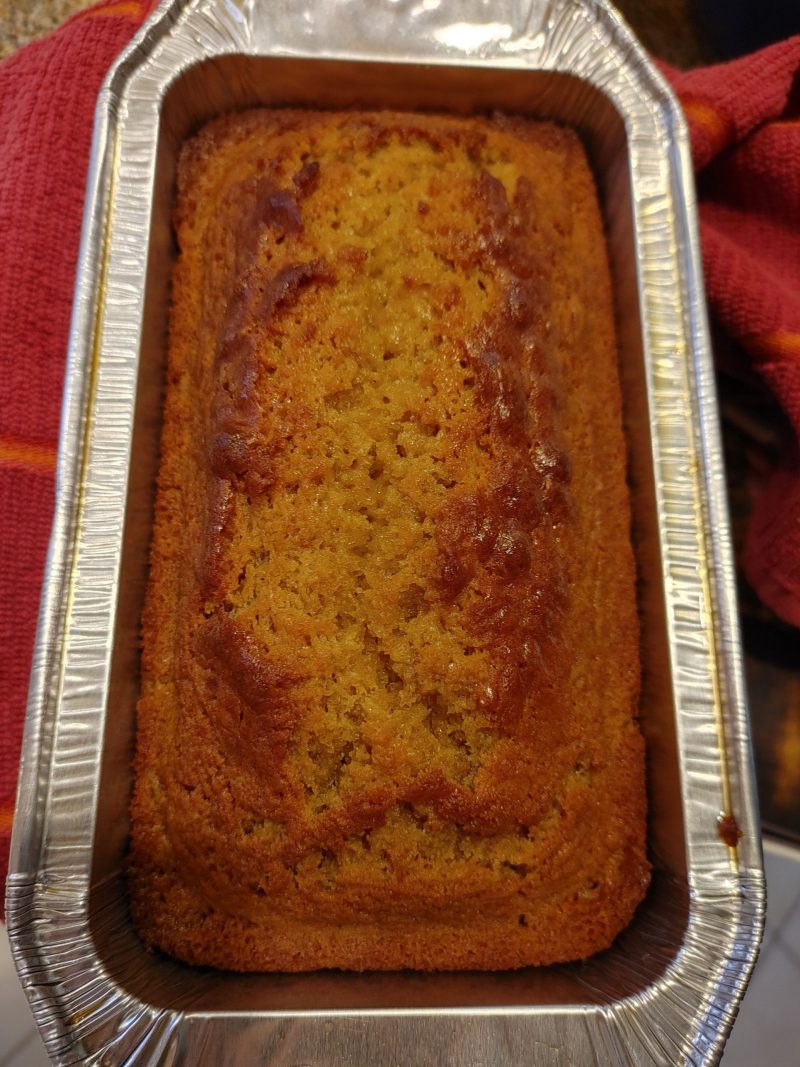 Submitted by Bertha Jadovitz
About the cook:
I am the grandmother of two boys and one girl. I enjoy baking and cooking up new dishes during my free time. I feel baking is truly becoming a passion for me and I love to see friends and family enjoy my dishes.
About the dish:
Deliciously simple way to enjoy this not Persimmons. My family's favorite fall bread.
National Origin:
American
Serves:
8
Estimated Time:
1 to 2 Hours
Ingredients:
6 to 8 ripe but firm persimmon
3/4 cup regular granulated sugar
½ cup brown sugar
1 stick unsalted butter, slightly soft at room temperature
¼ cup vegetable oil
5 whole eggs at room temperature
1 Tbsp vanilla
2 cups all purpose flour
1 tsp baking powder
¼ tsp baking soda
Preparation:
First step is the Persimmon preparation. The fruit can be used raw or slightly cooked. I prefer it cooked as follows.
If cooking the fruit (recommended for better consistency and flavor), place peeled and cut fruit in a small pot and pour just enough water to cover the fruit. Add ¼ cup brown sugar. Cook on low to medium heat for about 10 minutes. Allow to cool completely for about 15 minutes or make it ahead and refrigerate until ready for use. Drain excess juice.
Preheat the oven to 350 degrees. Using cooking spray or butter coat your favorite cake or loaf pan. Set aside.
Place dry ingredients in a medium bowl and mix together with a whisk. Set aside.
In a large mixing bowl on low speed cream together sugars and butter for approximately 5 minutes. Scrape sides of bowl frequently to maintain nice consistency.
Increase to medium speed for another 5 to 10 minutes or until mixture gets creamy and slightly fluffy.
Reduce speed to low. Add eggs one at a time and return to medium speed until completely mixed. Continue mixing and slowly add oil till well incorporated.
Reduce speed to low and slowly add Persimmon mixture about ½ cup at intervals so it mixes well. Return to medium speed until just combined (less than 1 minute).
At medium speed, ½ cup at a time, add mixed dry ingredients. Mix for 5 minutes and add vanilla until combined, less than 1 minute. Stop mixing.
Pour batter mixture onto prepared baking dish and place on the middle oven rack. Bake for 55 to 65 minutes. Test center of bread for doneness. I use a wooden skewer.