Mushroom Onion Fire Roasted Tomato Soup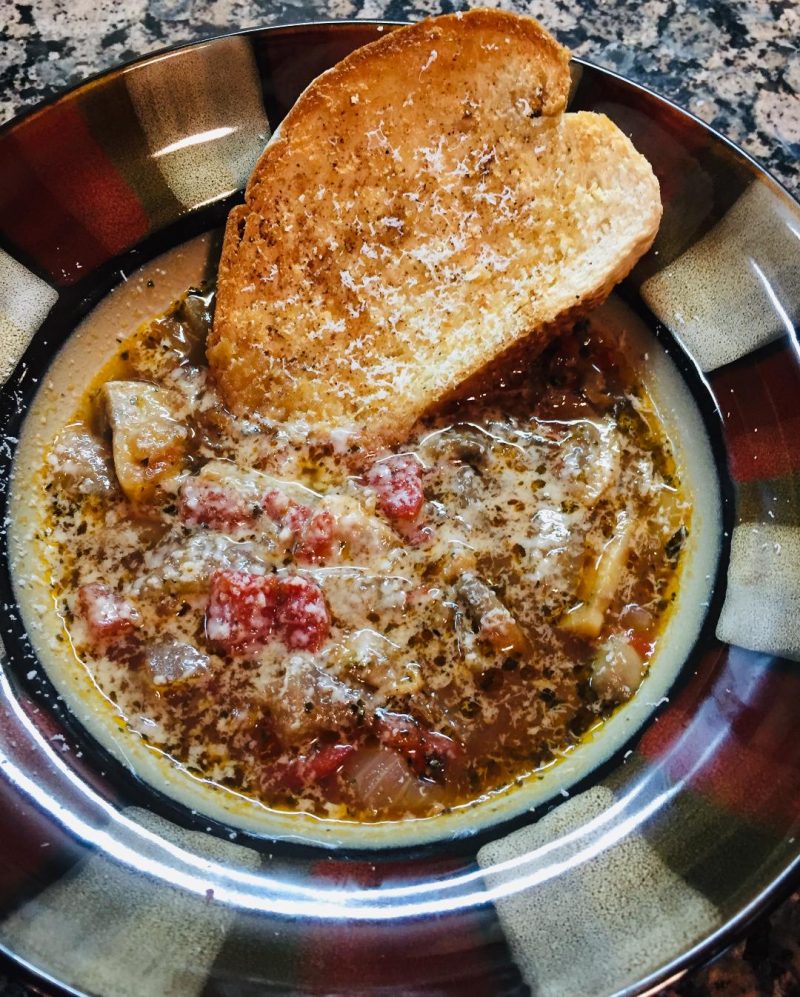 Submitted by Debbie Vair
About the cook:
I am a self-taught home cook mother of two wonderful Children, Grandmother, married to my high school sweet heart for over 35 years. Started cooking at 16 because I was too broke to eat out. I love to cook & entertain with family & friends. I'm always coming up with new recipes to feed my family, friends & enter cooking contests / competitions. I use my family & friends as judges. I love to cook because we love to eat. Staying healthy is a big part of the reason I cook every day. Food has to look & taste great at the same time be healthy & fuel the body.
About the dish:
A delicious comfort food that can be enjoyed anytime of the year.
National Origin:
Italian
Serves:
4
Estimated Time:
1 to 2 Hours
Ingredients:
2 tbsp. Extra virgin olive oil
1 tsp. White truffle oil
2 large sweet Vidalia onions finely sliced
1 tbsp. black, white, pink & green pepper corns
2 tbsp. Pink sea salt
1 lb. white mushroom's sliced
1 lb. cremini mushroom's sliced
3 cloves black garlic finely chopped
1 16 ounce can fire roasted diced tomatoes
4 cups vegetable stock
1 cup beef stock
Parmesan Cheese
Preparation:
In a large cast iron pot on medium high heat
Add your Olive oil
Add your truffle oil
Add your finely sliced onions cook until golden brown
Add your Garlic & mushrooms & cook for 10 minutes on medium heat stirring occasionally
Add your fire roasted tomatoes, vegetable stock & beef stock
Cook on low for 45 minutes
Serve in a large bowl, sprinkle Parmesan cheese serve with your favorite crunchy garlic bread.