Orange Cranberry Sugar Cookies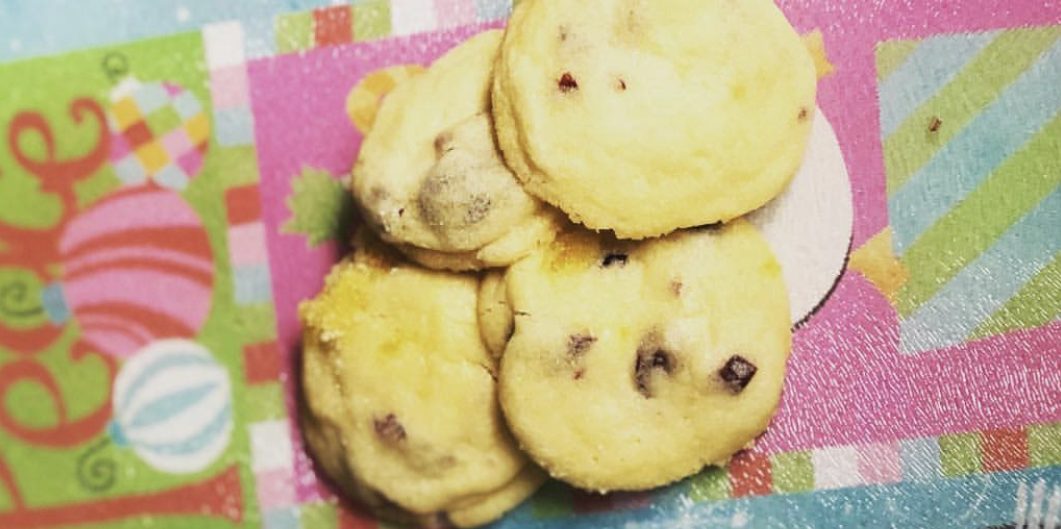 Submitted by Meghan Counter
About the cook:
I'm a mom of 3 girls. I'm a runner, I love Duke basketball, nail polish, spending time with my family and friends and I'm one of those crazy cat ladies. I started baking for my family get together around the holidays. I realized how much I loved it. Now I bake every chance I get, especially cookies. I live in a Military town in North Carolina and I love it. Thank you and enjoy!
About the dish:
A holiday family favorite, it can be tweaked with different flavors. That's why I love this recipe.
National Origin:
American
Serves:
24
Estimated Time:
Under 30 Minutes
Ingredients:
Cookie:
1 cup of sugar
12 tbsp melted butter-cooled
1 egg
2 cups of flour
11/2 tsp baking powder
1/4 tsp baking soda
1/2 cup give or take of dried cranberries
1 tbsp orange zest
Sugar mix:
1/3 cup of sugar
1 tsp orange zest
Preparation:
-Preheat oven to 350
-Combine all sugar mixture ingredients in small bowl.
Stir until well mixed. Set aside
Cookies:
-Combine 1 cup sugar, melted butter-cooled and egg in mixer. Beat until creamy.
-Sift flour, baking powder and baking soda together in a bowl.
-Reduce speed and add flour mixture in with the sugar mixture.
-Beat until well mixed, don't over mix.
-Add the dried cranberries and orange zest. Mix in.
-Shape cookies into one inch balls and roll in sugar mixture.
-Just use your hands.
-Place 2 inches apart on cookie sheet. I line mine with the nonstick foil.
-Bake for 7 – 11 minutes or until edges are lightly browned.
-Do not over bake.
-They will be soft and that's perfect. They're a soft cookie.
-Cool 1 minute and remove from cookie sheet.
-Lastly, enjoy!