Mayo Crusted Fried Shrimp, Avocado Tartar Sauce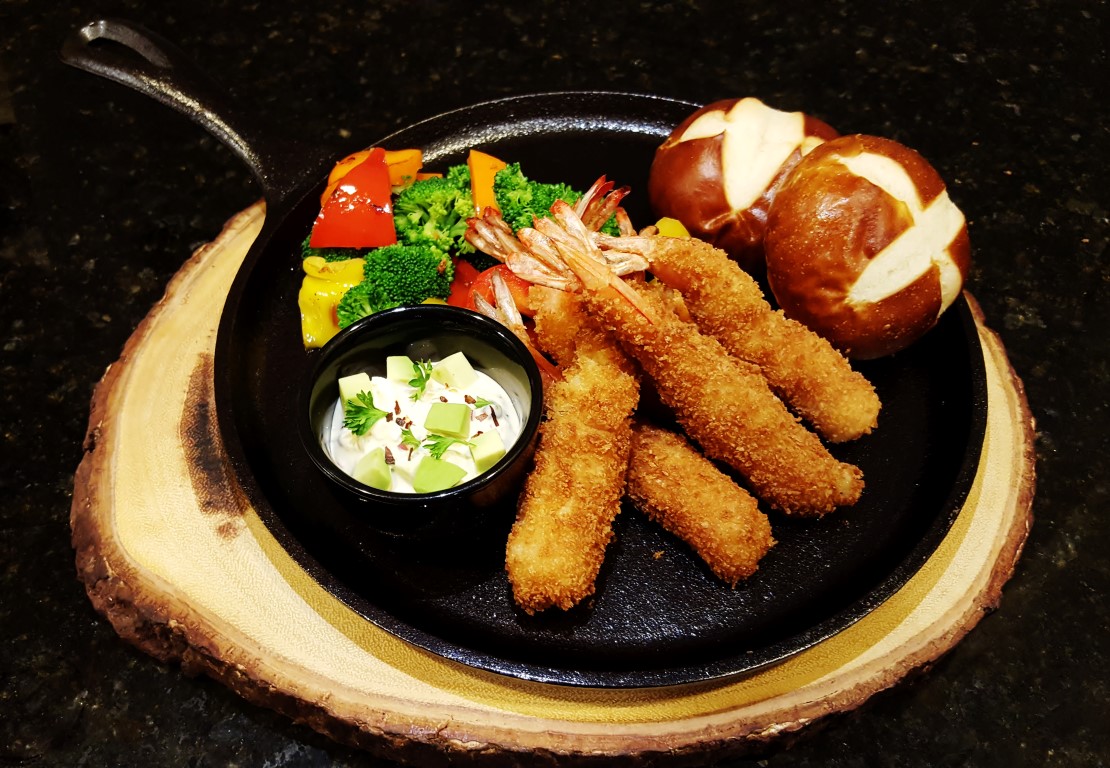 Submitted by Yoshiharu Sogi
About the cook:
I have 35 years of experience in the food and hospitality industry. I received culinary training at culinary school in Japan and France. After I graduated school, I trained at restaurant in Lyon, France rated one star of Michelin Guide and fine dining restaurant in Tokyo. In 2001 I was certified wine diploma from Japan Sommeliers Association and Society of Wine Educators of America. After that, currently I live in California from 2002. I worked in Japanese restaurant, American Italian restaurant, Resort hotel, Seafood restaurant, Country club restaurant and Wine and Food Pairing restaurant.
About the dish:
My wife's favorite menu then anything.
National Origin:
Japanese
Serves:
4
Estimated Time:
30 to 60 Minutes
Ingredients:
24 Fresh Shrimp 16-20 size, peeled & deveined
3 oz Mayonnaise for shrimp
½ Egg, beaten
3 cups Panko bread crumb
4 tablespoons Flour
6 tablespoons Mayonnaise for tartar
2 tablespoons Red onion, chopped
1 tablespoon Sweet relish
1 tablespoon Capers
2 Hardboiled egg, chopped
2 teaspoons Parsley, chopped
1 Avocado, small diced
1 oz Broccoli florets
1 oz Red bell pepper
1 oz Yellow bell pepper
1 oz Orange bell pepper
1 tablespoon Olive oil
8 each small dinner rolls
1.5 quarts vegetable oil for deep fry
Salt and pepper for seasoning
Preparation:
1. Score shrimp on berry side with knife then stretch straight, salt and pepper lightly. Mix beaten egg and mayonnaise in bowl. Coat shrimp with flour lightly then dip in mayonnaise mix.
2. Cover with panko bread crumb. Preheat oil 350℉, deep fry shrimp golden brown. Remove from oil then remove extra oil with paper towel.
3. Prepare another mixing bowl, set mayonnaise, red onion, relish, capers, egg, parsley and avocado then mix with spatula. Fill in small serving bowl.
4. Preheat cast iron on medium heat, cut bell pepper into bite size then fry with olive oil. Add broccoli, season with salt and pepper then cook little more.
5. Remove from heat, move vegetable side, place fried shrimp and dinner rolls to serve.