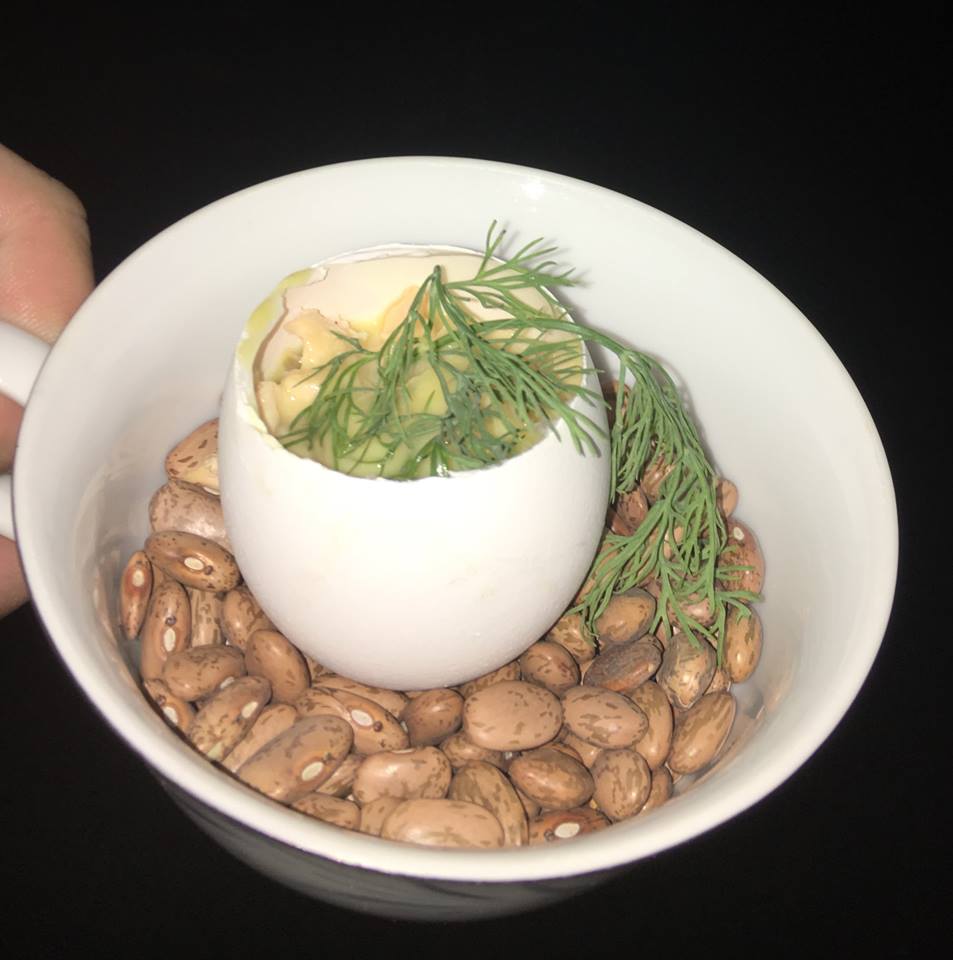 Submitted by Betsy Tankersley
About the cook:
An amateur chef from the South East, Betsy enjoys making culinary creations for family, friends and co-workers. Favorites to make include creme brulee, artisan breads and unique combination jams.
About the dish:
A classy take on Eggs Royale, this recipe combines the bright flavors of Hollandaise sauce with the savoriness of salmon. The added dill brings an extra bit of unexpected flavor that ends the recipe on a perfect note!
National Origin:
French
Serves:
6
Estimated Time:
Under 30 Minutes
Ingredients:
4 c water
1 TB vinegar
6 whole eggs
2 egg yolks
1 TB lemon juice
1/4 c melted butter
Pinch salt + to taste
1/4 lb cooked salmon fillet
Pepper to taste
6 sprigs fresh dill
Preparation:
Bring water and vinegar to a rolling simmer (just before boiling) in a deep pot.
Clean 6 eggs.
Using an egg tapper/cutter, remove the bottoms from the 6 eggs.
Separate the yolks and whites, reserving the yolks.
Rinse out the egg shells.
Return the yolks carefully into the egg shells.
Place eggs in water.
Let them cook approximately 3 minutes, or until yolk just begins to set.
Set aside.
In a small, microwave-safe bowl, beat 2 egg yolks, lemon juice and pinch of salt together until smooth. Slowly temper in the melted butter.
Microwave 20 seconds.
Whisk until smooth.
Set aside.
Flake the salmon into small pieces.
Season with salt and pepper to taste.
Take each cooked egg and carefully place approximately 1 TB of salmon on top of the yolk.
Then, take approximately 1 TB of Hollandaise sauce and pour over the top of the salmon.
Top each egg with a sprig of fresh dill.
Serve in egg cups or other decorative holder.
Enjoy!