Grilled Pear and Bacon Panini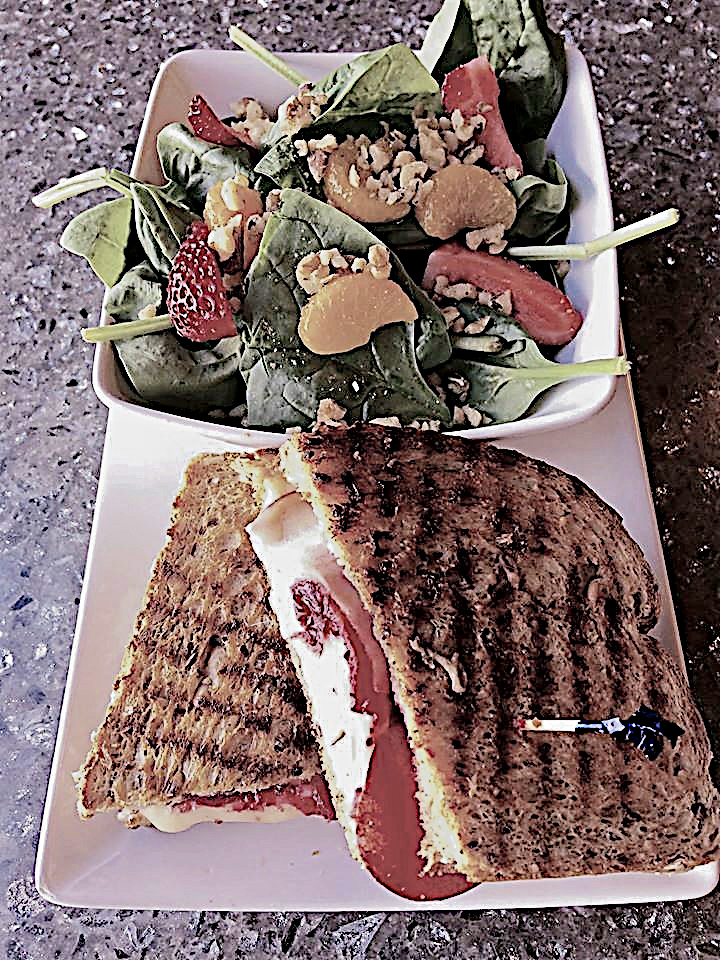 Submitted by Karl Chipman
About the cook:
My name is Karl Chipman, I am 34 years old and I am the Head Chef at wonderful cafe and bistro in Beamsville, Ontario.
About the dish:
A cafe favorite that I created.
National Origin:
Canadian
Serves:
1
Estimated Time:
Under 30 Minutes
Ingredients:
1 Asian Pear
4 Strips of crispy Bacon
2 slices of Swiss Cheese
2 Pieces of your choice of Panini
4 tablespoons of cream cheese
4 fresh or frozen raspberries crushed finely
1 table spoon of raspberry syrup
Preparation:
Prepare your panini press to 350 degrees. Cook off 4 strips of bacon till crispy. Set aside. Combine cream cheese, raspberries and syrup and mix together to make a raspberry cream cheese mixture. Butter two sides of two pieces of your choice of panini bread. Lay on one piece butter side down on press. Add two slices of swiss cheese, spread your cream cheese mixture all over swiss. Add thinly sliced Asian pear and 4 strips of your crispy bacon. Finally add top piece of your panini butter side up. Melt till gooey and delicious in middle.