Finger-Licking Homemade Jam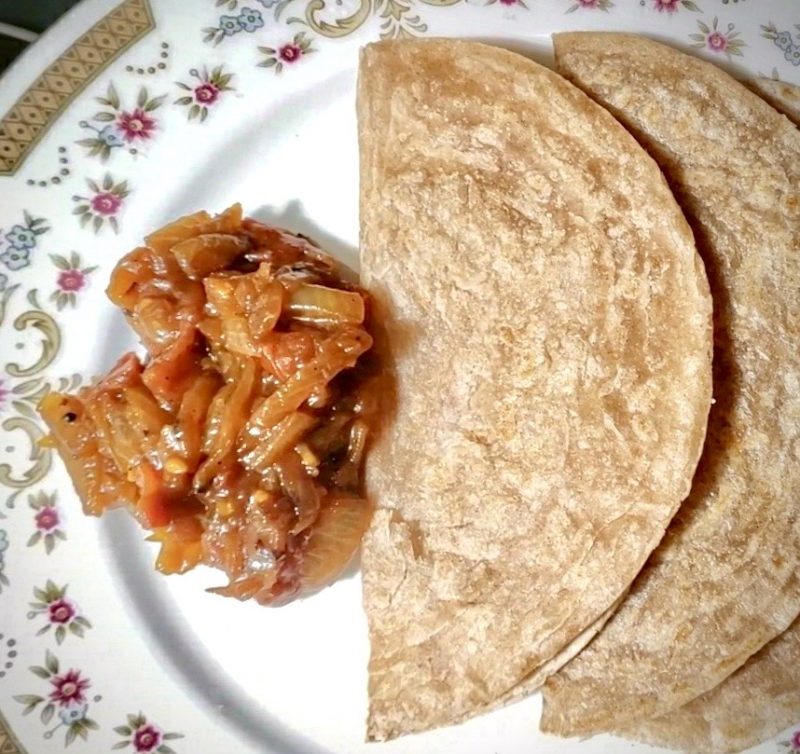 Submitted by Priya Kumaresh
About the cook:
I am an engineer and a home chef who is passionate in tracing roots of food recipes in ancient Tamizh history. Tamizh is the oldest civilization where people started living with nature which is the best way of life. The concept of உணவே மருந்து - Food is medicine has been in our traditional cultures. I started to learn cooking in my 4th grade to help my mom during home meal preparation for a family of 6. My first ever dish was Rasam (authentic thin soup made with tamarind extract and tomatoes, seasoned with spices) which is good for digestion. I am here to share authentic food recipes with anyone who is willing to learn and enjoy!
About the dish:
My Childhood favorite dish's story is a tangy journey to the stomach. A simple yet finger-licking Jam as a side-dish to all types of Breads, Chapathi and Roti.
National Origin:
Indian - Tamil Nadu
Serves:
4
Estimated Time:
Under 30 Minutes
Ingredients:
Cooking Oil - 2 table spoons (Tastes better with coconut oil or sesame oil)
Mustard seeds - 1/2 table spoon
Split Black gram - 1/2 table spoon - optional
Green chilies - 2 or 3 (Depends on your spice level)
Onions - 3 whole - Finely chopped or Grind to a smooth paste
Tomatoes - 3 whole - Finely chopped or Grind to a smooth paste
Turmeric Powder - 1/2 table spoon
Homemade Masala Powder ( Chili + Coriander Powder) - 2 table spoons
Salt - 1 pinch
Palm Sugar / Brown sugar - 5 table spoons (Palm sugar is recommended)
Preparation:
1. Take a thick-bottomed pan, heat oil in a medium flame.
2. Add mustard seeds and split black gram to the oil.
3. Once the mustard starts to splutter, add in green chilies-(optional) and finely chopped onions or smooth paste of onions.
4. Saute the onions or paste until it turns golden in color (time approximately is 4 mins). Do not the close the lid while the onions is cooking.
5. Add finely chopped tomatoes or smooth paste of tomatoes topped with salt and mix well using wooden spatula for half a minute.
6. Close the lid and cook until the tomatoes turns soft (time approximately is 3 mins).
7. Open the lid to stir as tomatoes release water when cooked and turned soft. (If necessary, sprinkle water 150 ml or 2/3 of a cup).
8. Add turmeric powder, homemade masala (chili + coriander powder) and mix well for half a minute.
9. Cook with lid open until the water from the dish is absorbed (time approximately is 3-4 mins)
10. Switch off flame and then add palm sugar / brown sugar and gently mix until the sugar melts completely into the dish.
11. Allow the dish to cool down to room temperature and serve!
12. This dish can be stored in a refrigerator for 15 days.
Enjoy the kids-favorite finger-licking homemade jam (no preservatives added) with any bread, chapathi or roti.