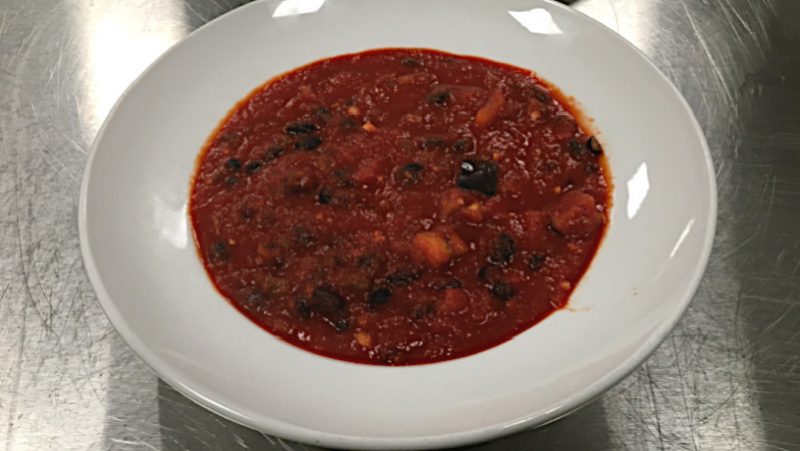 Submitted by Adam Cheatham
About the cook:
I am a 41 year old father of four who returned back to college in 2018 to study the culinary arts.
About the dish:
It is something I made in order to get my kids to try eggplant and since then they love the taste and texture of it.
National Origin:
American
Serves:
6
Estimated Time:
30 to 60 Minutes
Ingredients:
5 cloves of garlic minced
1/2 cup minced shallots
1/2 cup small diced green bell pepper
1/2 cup small diced red bell pepper
2 cups of large diced eggplant
1/2 teaspoon crushed red pepper flakes
1/2 teaspoon cayenne powder
1/2 teaspoon smoked paprika
4 teaspoons brown sugar
2 cups black beans
4 cups tomato puree
3 cups of water
3 teaspoons vegetable oil
Preparation:
Warm a large saucepan over medium heat. Add the vegetable oil, garlic and shallots. Sweat them for four minutes. Add the tomato puree and water, stir to mix it well, cook for five minutes. Add the bell peppers, eggplant and beans cook for ten minutes stirring often. Add the spices and the brown sugar reduce heat to a simmer and cook for fifteen minutes.