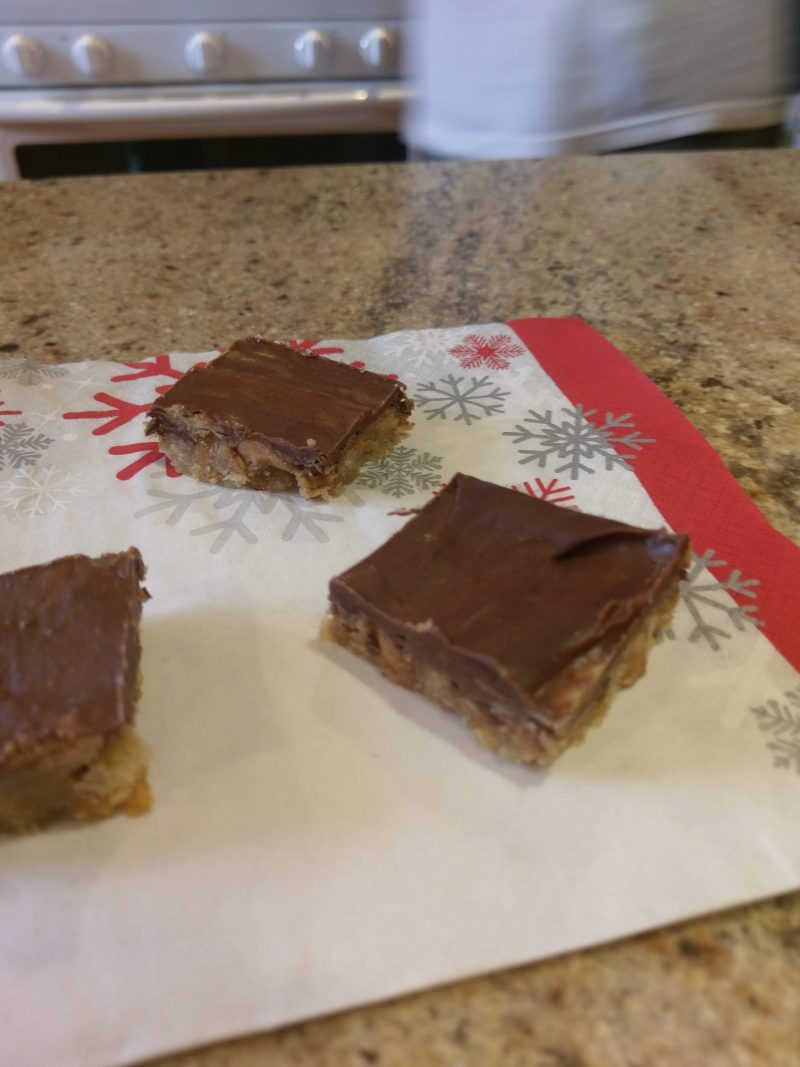 Submitted by Suzanne Katko Katko
About the cook:
I enjoy making treats for the holidays and family gatherings. This recipe is a salt and sweet combo that everyone seems to love. Very easy!
About the dish:
Combining salty treats with a caramel filling. The topping is a peanut butter chocolate confection that is yummy!
National Origin:
USA
Serves:
12
Estimated Time:
30 to 60 Minutes
Ingredients:
2 cups ridged potato chips ½ cup brown sugar
1 cup Fritos corn chips ½ cup smooth peanut butter
½ cup salted peanuts 1 cup semi-sweet chocolate chips 1 stick unsalted butter (8 tablespoons)
Preparation:
1. Preheat oven to 350 degrees F.
2. Line a 13" X 9" pan with parchment paper or non-stick foil.
3. Place Fritos in food chopper and pulse to break, but not pulverize.
4. Add potato chips and do the same.
5. Dump Fritos, potato chips and peanuts into pan and spread evenly.
6. Melt butter in a saucepan over medium heat.
7. Stir in brown sugar.
8. Bring mixture to a boil, and boil for 1 minute.
9. Pour evenly over Frito/chip/ peanut mixture and bake for 8 minutes.
10. Remove pan from oven, and immediately dollop peanut butter over the mixture, and then sprinkle the chocolate chips in.
11. Spread with a knife so that the peanut butter and chocolate chips mingle.
12. Cool on a rack to room temperature.
13. Refrigerate, and break into pieces when ready to eat.