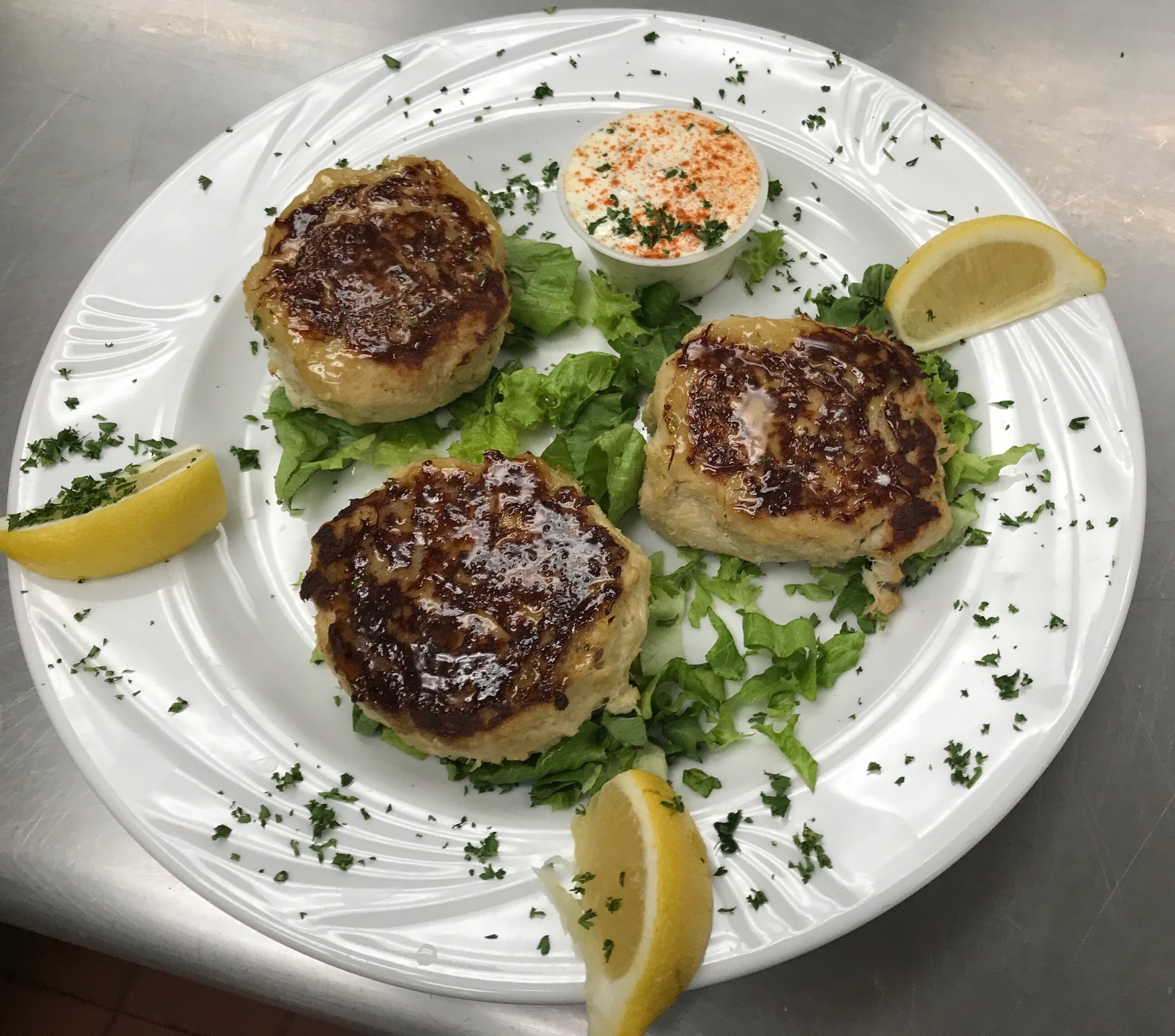 Submitted by John Bencivengo Jr.
About the cook:
I am the owner of the U.S.S. Chowder Pot III in Branford CT. I have been the executive chef for 39 years.
About the dish:
A customer favorite in my seafood restaurant that I created many years ago.
National Origin:
Seafood
Serves:
2
Estimated Time:
30 to 60 Minutes
Ingredients:
Crab Cake Ingredients
• 2 ½ lbs Super Lump Crabmeat
• 1 ¼ cups of Hellman's Mayonnaise
• 3 Eggs
• 1/8 cup of Dijon Mustard
• 1/8 cup of Worcestershire Sauce
• ½ tbl of Tabasco
• ¾ sleeve of Saltines Crushed
Lemon Aioli Ingredients
• 1 cup of Hellman's Mayonnaise
• 1 tsp of Lemon Pepper Seasoning
• 1 tbl of Lemon Juice
• 1 tsp Chopped of Parsl
Preparation:
Mix eggs, Hellman's mayonnaise, mustard, tabasco, and Worcestershire sauce together. Add saltines. Fold in lump crab meat, being careful you do not break crab into small pieces. Portion into 4 oz portions. Chill for 1 hour to let set.
Next make your lemon aioli sauce. Mix 1 cup of Hellman's mayonnaise, 1 tsp of lemon pepper seasoning, 1 tbl of lemon juice, and 1 tsp chopped of parsley. Put the aioli sauce in the fridge to chill.
Grab the crab cakes out of the fridge and grill on both sides. Plate the crab cakes and serve with lemon aioli and a lemon wedge.