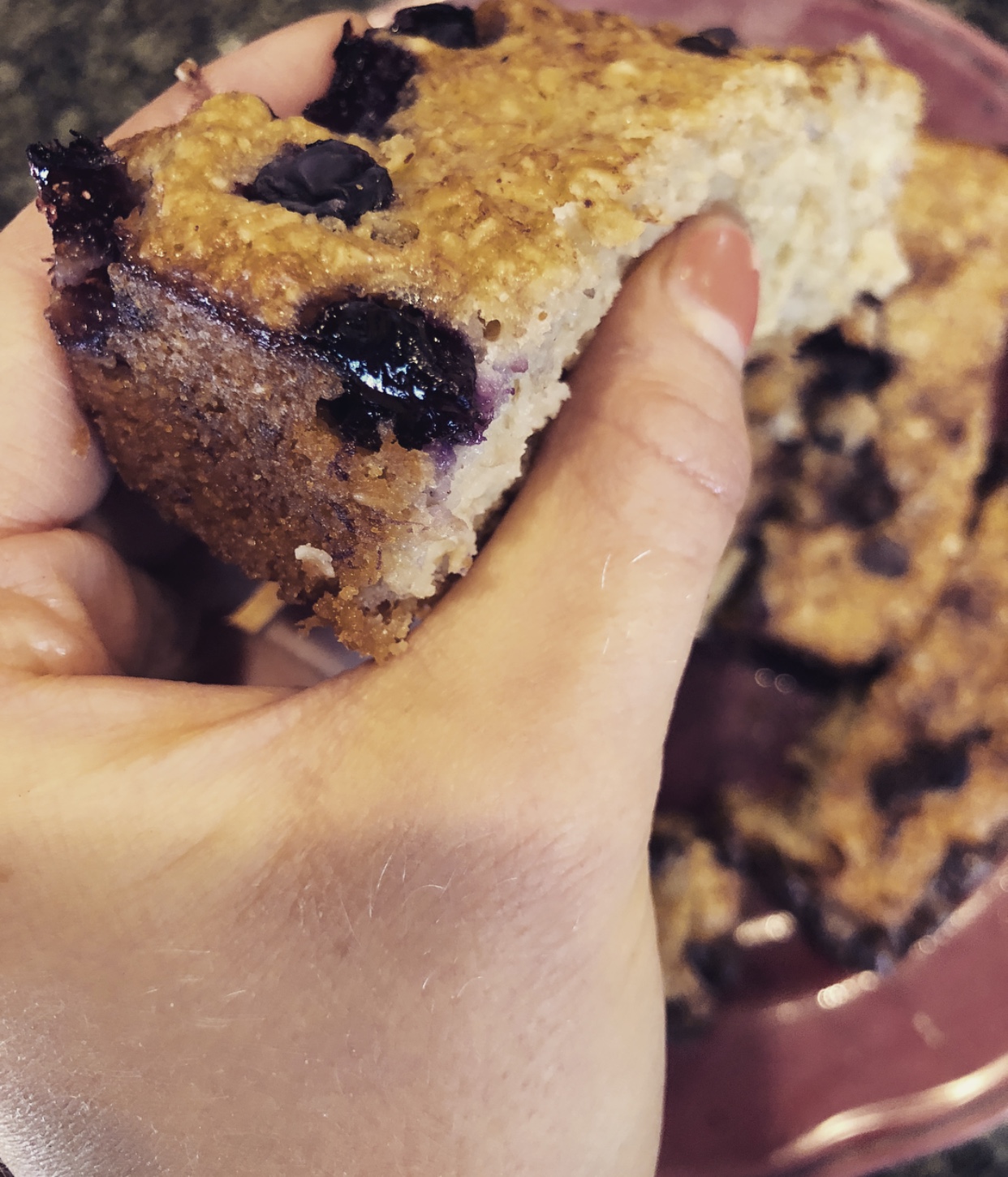 Submitted by Annalise Lau
About the cook:
I have been cooking and baking since I was a freshman in high school and I have been fascinated by health and nutrition for as long as I can remember. Growing up, I played basketball, soccer and tennis and I ran track, but I am currently focusing on running and weightlifting. (I am my mom's personal trainer!) I am a college student studying Biology to be a Physician's Assistant.
About the dish:
Banana bread is my family's favorite snack or side dish, but it is so hard to find a healthy version of our baked good! Here is a gluten free, heart-healthy recipe that the whole family will enjoy.
National Origin:
American
Serves:
7
Estimated Time:
30 to 60 Minutes
Ingredients:
2 very ripe bananas, mashed
1/2 cup coconut oil
1/4-1/2 cup honey
1 tsp baking powder
1/2 tsp salt
1/2 tsp vanilla extract
1 egg
1 cup oat flour
1/4 cup vanilla yogurt
1 cup blueberries or chocolate chips
Preparation:
Preheat oven to 350F.
Mix all of the ingredients (except the blueberries/chocolate chips) in a standard mixer until smooth.
Fold in the blueberries (or chocolate chips).
Pour into a greased bread pan and bake for about 50 minutes.