Turnips Green, Turkey Butts and Potatoes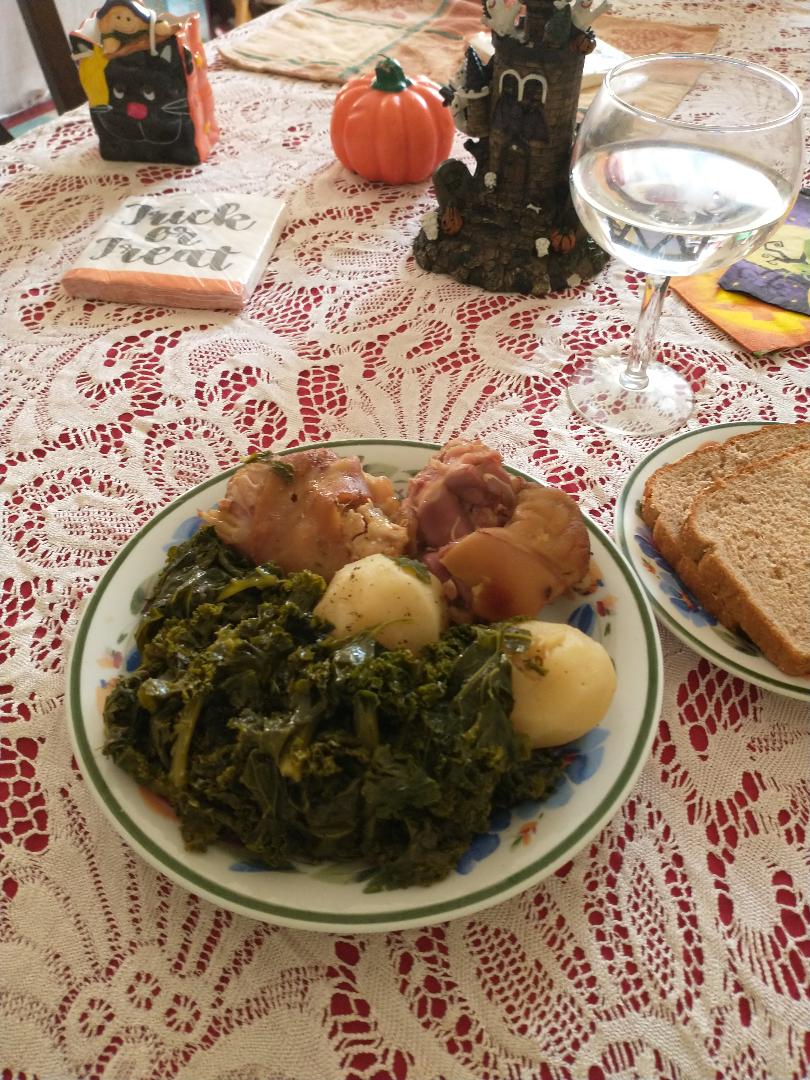 Submitted by Brenda Brooks
About the cook:
I am a senior citizen and love to cook all the time. I cook everything from scratch. I've been cooking for over 60 years. I started cooking when I was 3 years old and watched my mother in the kitchen. I love making up new recipes.
About the dish:
This is a very old recipe I got from my mother. She would make this one pot meal using all kinds of fresh greens.
National Origin:
American
Serves:
4
Estimated Time:
1 to 2 Hours
Ingredients:
6 medium to large smoked turkey butts
2 pounds fresh or frozen turnip greens
3 large fresh turnip green tops peeled and quartered
3 medium potatoes, peeled and quartered
Hot sauce to taste.
Preparation:
In a large pot, cook the turkey butts on medium heat until tender. Add the rest of the ingredients except the hot sauce. Cook on low heat with a top on the pot until the greens are tender and the potatoes are done.
Serves three hungry people or six regular servings.
Turkey butts have the most meat on them. You can use smoked neck bones too. Serve it in a bowl with nice, thick bread.