Tomato Carpaccio with Avocado Chicken Salad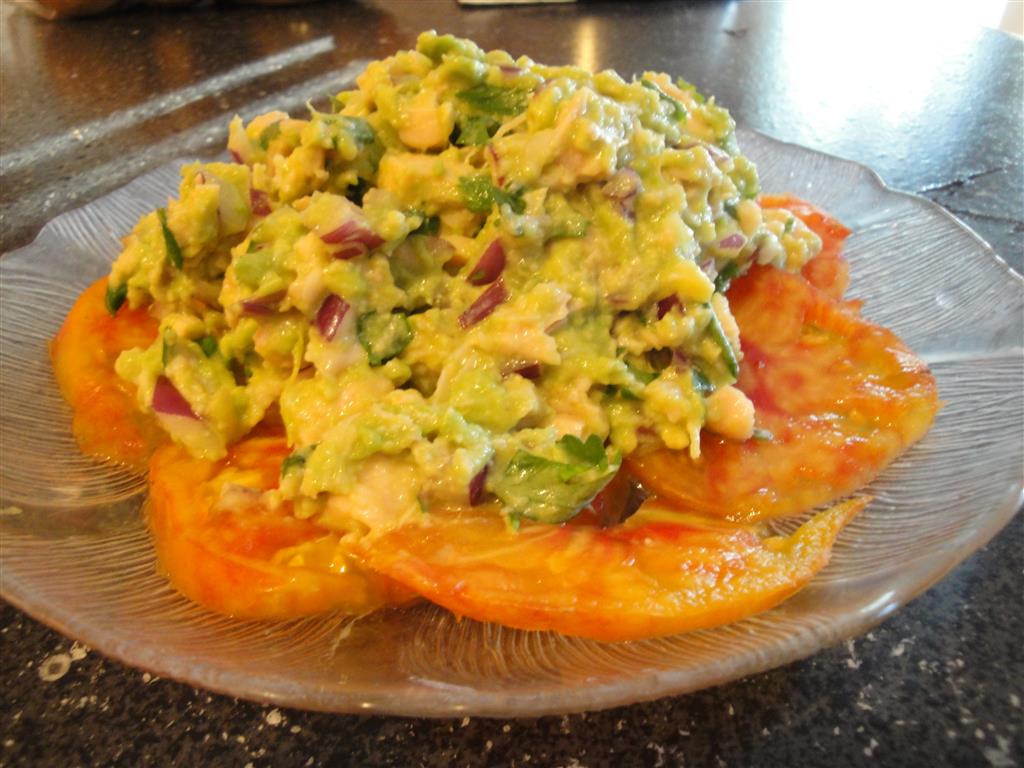 Submitted by Erika Fuery
About the cook:
Just a home cook who like to make up yummy recipes to keep the family happy.
About the dish:
This is one of may favorite low-carb summer meals, especially when tomatoes are in season!
National Origin:
American
Serves:
2
Estimated Time:
Under 30 Minutes
Ingredients:
1 ripe avocado
1 can chicken meat (white) or about 1 cup chopped, cooked chicken breast
1 Tbs red onion, chopped fine
1 Tbs fresh cilantro, chopped
Juice of 1 lime or lemon
salt and pepper to taste
1 fresh, ripe tomato sliced thin
Preparation:
Arrange tomato slices in a layer on a plate, set aside
Place avocado meat in a bowl and mash with a fork
Add onion, cilantro and lime/lemon and stir to combine
Salt and pepper to taste
Gently mix in chicken
Place chicken mixture in center of plate on top of tomatoes.
Enjoy!