Sweet Potato Turkey Pizza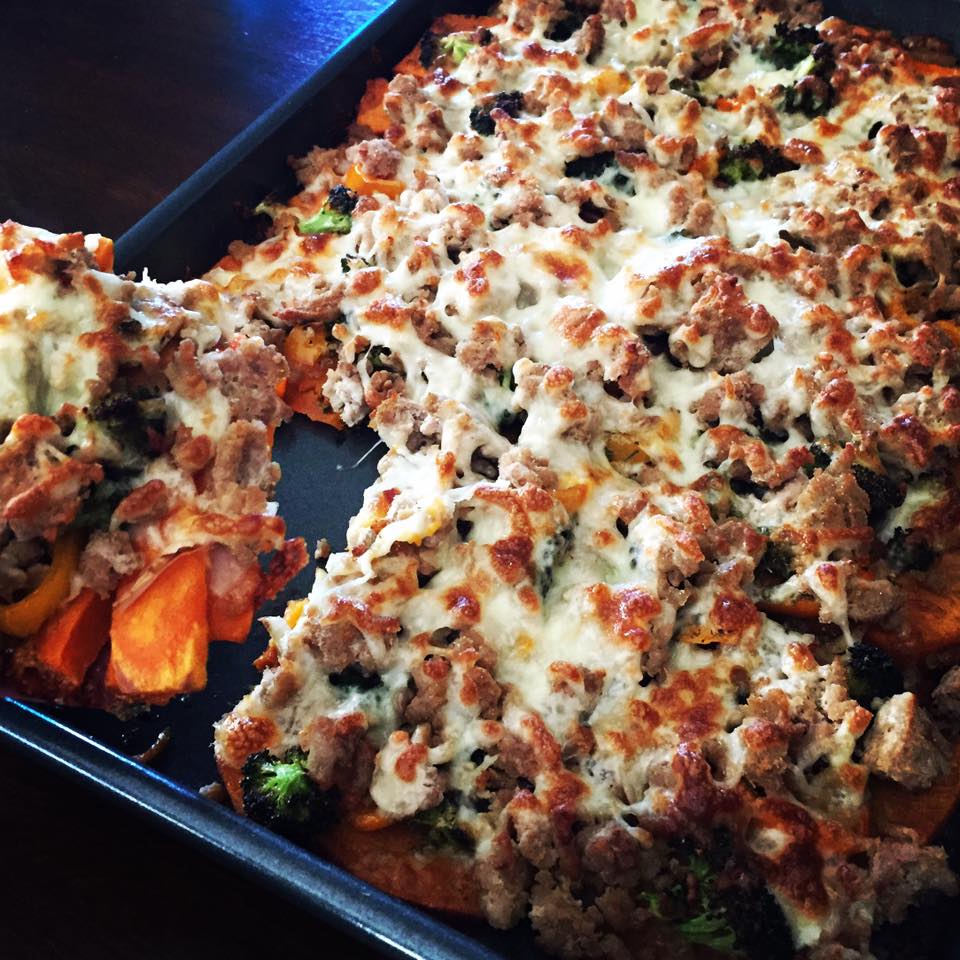 Submitted by Jeanne Larson
About the cook:
I am a wife, mom of two boys, and a part-time middle school teacher who teaches a Farm to Table cooking class/Health and PE. My side business is called Endurance Fit For Life and my goal is to promote a healthy lifestyle for the whole family. I have written three cookbooks, which focus on simple, healthy recipes and easy to make. My website and social media has a link for hiking/biking trails in Orange County that give details on where to park, sights you will see on the trails, and other info. Overall, my goal to to help simplify healthy cooking in the kitchen with giving others recipe ideas that will keep them and their families healthy!
About the dish:
A family favorite meal in our household! Nutrient dense, full of flavor and easy to make. This meal is a must-try for everyone!
National Origin:
American
Serves:
4
Estimated Time:
30 to 60 Minutes
Ingredients:
Ingredients:
3 medium sweet potatoes
1 lb. cooked ground turkey
2 cups chopped broccoli trees
¾ cup chopped tri-colored bell pepper (or whatever peppers you like)
½ cup chopped red onion
¾ cup shredded mozzarella cheese
2 Tbs. basil
1 Tbs. oregano
1 Tbs. garlic powder
½ tsp. sea salt
2 Tbs. olive oil
Preparation:
Preheat the oven to 450 degrees. In a frying pan with 1 Tbs. of olive oil, cook the ground turkey until it is lightly browned, and set it aside. Next, peel and slice the sweet potato ¼-inch thick and layer a greased baking sheet with the sweet potato slices; this will be the "crust" of the pizza. Brush 1 Tbs. of olive oil on the sweet potatoes and top them with the chopped broccoli, red onion, and chopped peppers. Bake at 450 degrees for 20 minutes. Remove the baking sheet and top the "crust" with the cooked ground turkey, seasoning, and shredded cheese. Broil the dish 4-5 minutes until the cheese is bubbly and lightly browned. *Watch it to make sure it doesn't burn! Let your pizza cool before slicing up and serving. Enjoy!
Recipe Tidbit:
This was incredibly yummy and full of healthy ingredients; a win for our family, for sure! Clearly, it will not serve up like a regular pizza with a dough crust, but the concept and flavor are there to satisfy.