Simple Bean Salad Side Dish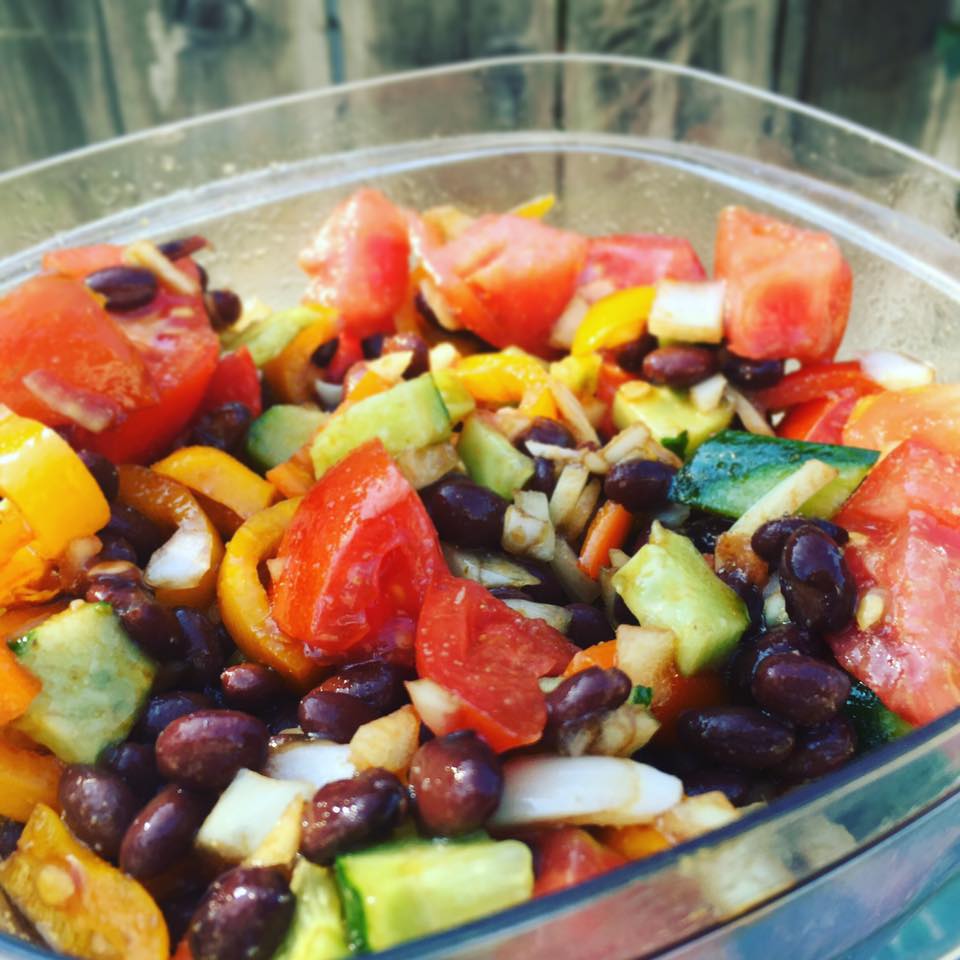 Submitted by Jeanne Larson
About the cook:
I am a wife, mom and recipe creator who has a passion for healthy living. I amalso a part-time middle school teacher who teaches a Farm to Table cooking class, Health and PE teacher. My side business is called Endurance Fit For Life, where I post daily healthy recipes, simple healthy food ideas, hiking trails, and family-friendly adventures. My goal is to get the word out to people that healthy eating does not have to be difficult. I aim to simplify healthy cooking in the kitchen for everyone!
About the dish:
This side dish is packed with flavor AND nutrients! Easy to make and flavor-filled, where your whole family will enjoy as a meal in itself, or dip some chips in and enjoy! Either way, this dish is a win-win!
National Origin:
Mexican
Serves:
4
Estimated Time:
Under 30 Minutes
Ingredients:
1 can organic black beans
½ cup chopped cucumber
½ cup chopped tomatoes
½ cup chopped mini peppers
¼ cup chopped red onion
1/4 cup balsamic vinegar
1/4 cup olive oil
1 tsp garlic powder
1 tsp cumin
1/4 tsp sea salt
Preparation:
Instructions:
Put all ingredients in bowl and mix well. Chill before serving. Enjoy as a side dish or add a protein and a whole grain… from a side dish to whole meal.