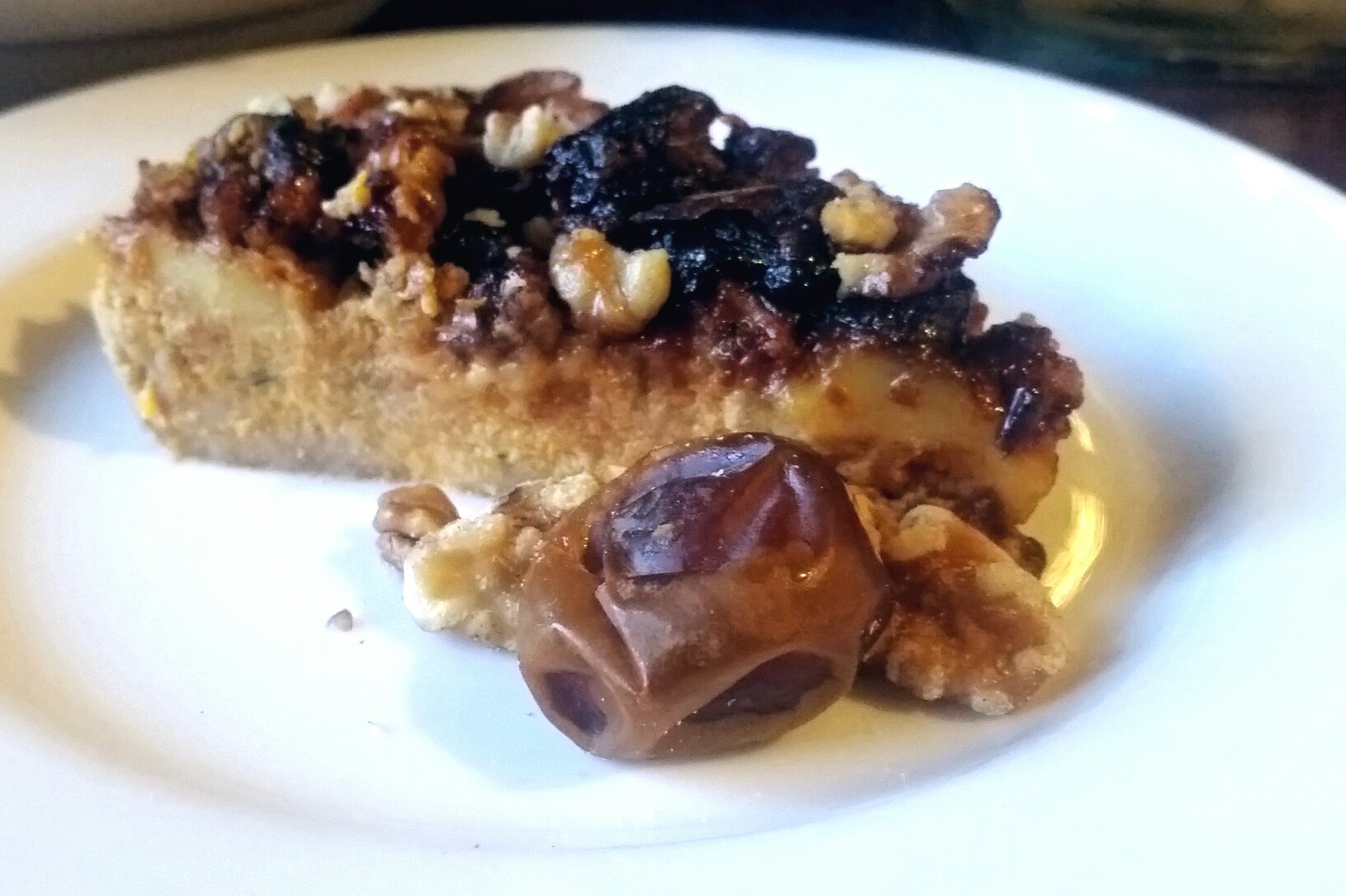 Submitted by Anna Davis
About the cook:
I grew up on a farm in Springfield Missouri and have been cooking since I was seven. Although I have not received formal culinary training, I have had some wonderful opportunities to travel across the US and abroad, shadowing at several renown restaurants. This has developed and grown my appreciation and knowledge of different cuisines, and lead me to experiment more with unique flavors and combinations. I love to cook and serve people and hope to do it for the rest of my life!
About the dish:
My favorite ingredients are cheese, nuts, dates, and anything fluffy. I decided to combine all of them in this savory tart which can serve as a sidedish for dinner, breakfast pie, or even a lunch option with a sandwhich. It is also veretile and works well during the holidays or year round.
National Origin:
American fusian
Serves:
8
Estimated Time:
30 to 60 Minutes
Ingredients:
Filling:
1 medium Butternut Squash (about 2 cups worth mashed)
1 medium sweet yellow onion
3 tablespoons butter
8 dates, pitted and chopped
3 eggs
3/4 cup heavy cream
1 teaspoon salt
2 teaspoons coconut sugar
1 tablespoon minced fresh rosemary or sage
Crust:
1/2 cup coconut flour, divided
2 tablespoons butter
1/2 teaspoon salt
1 teaspoon coconut sugar
Topping:
8 oz triple cream brie
3/4 cup chopped walnuts
Preparation:
Cut the squash in half and remove seeds. Grease a baking dish with olive oil and sprinkle squash with salt. Place cut side down in the baking dish covered at 400 for 20 minutes or until when pierced with a fork, the flesh is soft. Remove from oven and let cool until easy to handle.
Meanwhile, slice the onion into thin rings. Place the onion slices in a skillet with the butter and sprinkle with salt. Caramelize the onion until soft and browned. Once the onions are about halfway done, add the chopped dates and 1/2 cup walnuts. Let cook in the onions until dates begin to melt. Add a little water and stir quickly. The dates should begin to dissolve. Once the mixture is thick and caramel-like, it is done. This will take about 7 minutes. Remove from the heat and set aside.
To make the crust, melt the butter and mix together with 1/4 cup coconut flour, salt, and sugar. Carefully start adding the rest of the coconut flour until you have a powdery, buttery crust. Grease a pie dish, and lightly press the crust into the bottom of it. The crust will be thin and does not need to go up the sides.
Carefully scoop the flesh out of the squash. Place in a bowl and beat together with the eggs on very high speed. Beat until thick and creamy. Whisk in the sugar, cream, and rosemary or sage.
Place in the pie shell. Slice the brie into thick slices and cover over the top of the pie. They will sink into the filling a little. Top with caramelized onion mixture. Sprinkle with the rest of the walnuts.
Bake at 350 for 30 minutes or until knife inserted in the middle comes out clean.
Best served after cooling on the counter for 20 minutes.