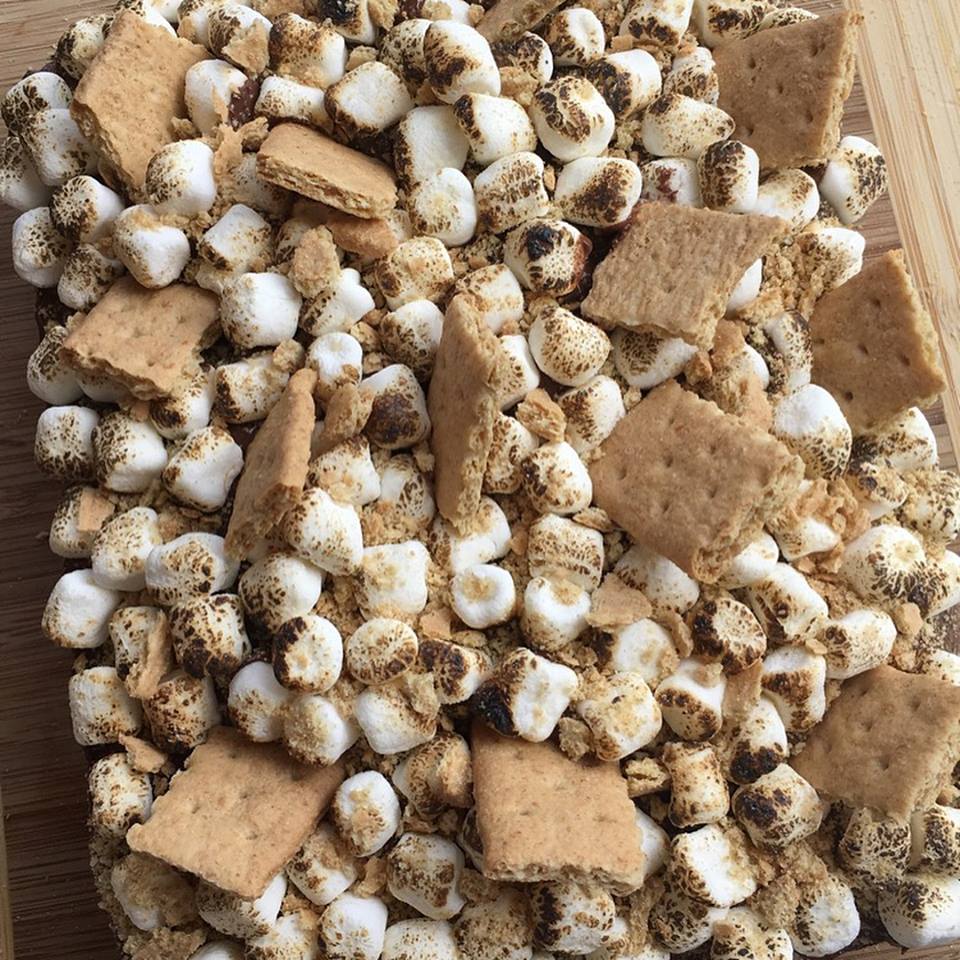 Submitted by Brittney Trevisan
About the cook:
Private Chef and manager of a catering department, I specialize in elevated comfort food.
About the dish:
Gooey s mores brownies bring the taste of camping to your kitchen! The gooey marshmallows paired with crunchy graham crackers and a layer of Nutella come together for a dessert people will wont be able to keep their hands off
National Origin:
American
Serves:
9
Estimated Time:
30 to 60 Minutes
Ingredients:
1/2 cup vegetable oil
1 cup sugar
1 1/2 teaspoons vanilla
2 eggs
1/2 teaspoon baking powder
1 teaspoon cinnamon
1/3 cup cocoa powder
1/2 teaspoon salt
1/2 cup flour
5-7 tablespoons Nutella
6 cinnamon flavored graham crackers
1 cup of mini marshmallows
Preparation:
1. Pre-heat the oven to 350 degrees Fahrenheit.
2. Line a 9 by 9 baking dish with parchment paper and spray with pan spray.
3. In a large bowl mix the oil and sugar until will blended then add the vanilla and eggs and mix until just blended.
4. In a separate bowl mix the baking powder, cinnamon, cocoa powder, salt, and flour.
5. Mix the dry ingredients into the wet ingredients just until mixed.
*Be careful not to over mix your brownie batter*
6. Gently fold in 3 graham crackers broken into bite size pieces (put remaining three aside for the top).
7. Pour the batter into the greased 9 by 9 pan and bake for about 30 minutes or until a toothpick inserted two inches from the side of the pan comes out clean.
8. After cooling completely top with a layer of Nutella.
9. Top the Nutella with the marshmallows and gently toast with a miniature blow torch.
10. Break the remaining 3 graham crackers into pieces and stick them in between the marshmallows as desired.