Ripe Banana sweet / banana halwa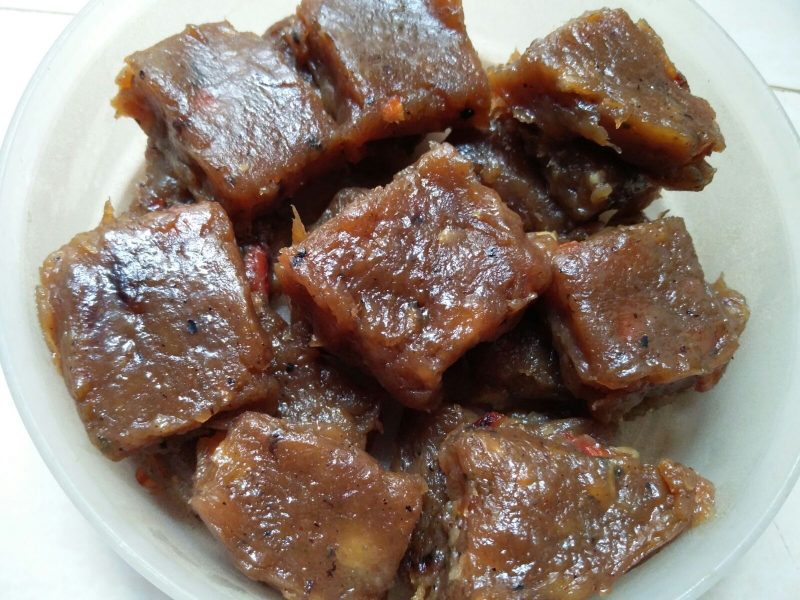 Submitted by Rajashree Ganesh
About the cook:
Homemaker who loves to cook and try new recipes.
About the dish:
This is a very healthy dessert even kids can make. It's the best way to use your overripe bananas
National Origin:
Indian
Serves:
4
Estimated Time:
Under 30 Minutes
Ingredients:
Ripe banana - 2
Corn starch- 3 tbsp
Brown Sugar- 1/2 cup
Butter - 5 tbsp
Broken almonds/cashews/ any nuts - 1/4 cup
Water - 1/4 cup
Cardamom powder- 1/4 tsp or vanilla essence- 1 tsp
Salt a pinch
Preparation:
Mash banana well. In a hot pan, add 2 tbsp butter and toast the nuts until golden brown. Then add mashed bananas and sauté for 2 to 3 mins. Add salt, cardamom powder, sugar and continue cooking another 2 mins. Add remaining butter tbsp by tbsp and mix well until it thickens. Mix 3 tbsp cornstarch in 1/4 cup of water. Add it to banana mixture. Stir continuously until everything is combined well and the butter starts to separate. Put the mixture in a greased pan. When it is cooled cut into pieces or roll it into balls. Enjoy!