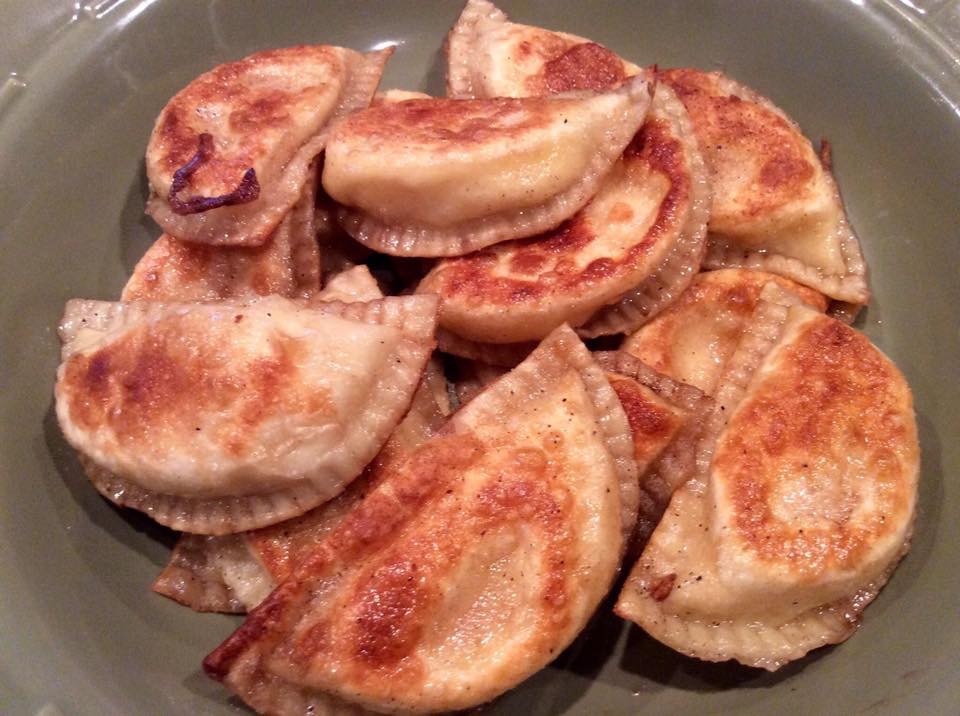 Submitted by Melony Januchowski
About the cook:
After serving in the military and being the wife of a retired service member and mother of three sons, I'm enjoying life, doing what I love. I'm passionate about cooking and love finding creative ways to explore all that food has to offer!
About the dish:
After marrying into a Polish family, I quickly discovered pierogis were a mainstay. This recipe was handed down to me by my mother-in-law. I added a little "Mel" to it, and....perfect pierogis!
National Origin:
Polish
Serves:
4
Estimated Time:
1 to 2 Hours
Ingredients:
Pierogi
Dough
2 cups AP flour (plus extra for handling ease)
1 egg
1/2 cup sour cream
2 tablespoons softened butter
1/2 teaspoon salt
1 egg white (for sealing)
Filling
1 pound of Farmer's cheese
2 eggs
4 teaspoons softened butter
1 teaspoon sugar
1/2 teaspoon salt
1/4 teaspoon pepper
Or.....
1 bag, can, or 2 cups of sauerkraut
1 cup sliced or chopped mushrooms
1/2 cup sliced or chopped onions
2 tablespoons butter
1/2 teaspoon salt
1/4 teaspoon pepper
Preparation:
For dough
Mix all ingredients in large bowl. Dough should be soft but pliable. Roll out and cut, using pierogi cutter or large glass to make circles. You may need flour to make dough easier to handle.
After rolling out dough and cutting, fill with choice of filling and crimp closed. Brush egg white on edges to ensure sealing.
For Filling
For cheese: combine all ingredients and fill dough.
For sauerkraut: heat butter in pan. Add onions and mushrooms and seasoning and cook until onions have a little color. Add sauerkraut and cook until just hot and combined.
After filled
Heat a large pot of water and salt well. When boiling, add filled pierogis and cook for approximately 6 minutes. Pierogis should float to the top. Set aside on waxed paper and layer, so pierogis don't stick together. When finished, either freeze or fry up in pan with lots of butter and salt and pepper!