Pan Seared Herb Rubbed Pork Chops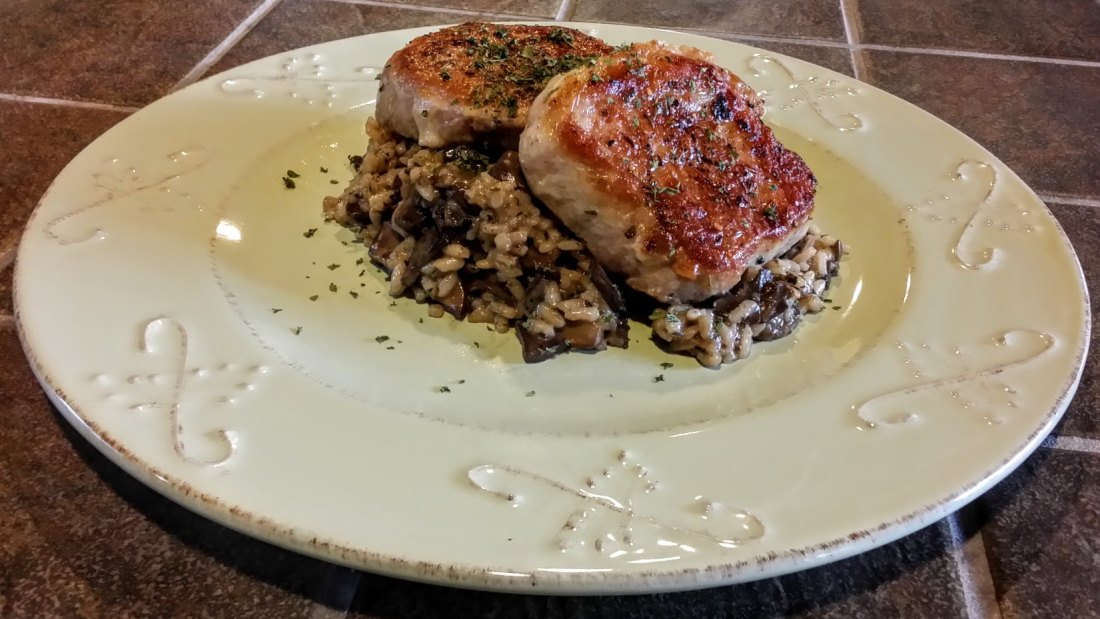 Submitted by Gordon Vivace
About the cook:
A professional chef, but enough about me.
About the dish:
Quick and satisfying.
National Origin:
Italian
Serves:
4
Estimated Time:
Under 30 Minutes
Ingredients:
4 1-1.5 inch thick pork chops, preferably center cut (1.5 - 2 pounds)
1 clove garlic, crushed
1 teaspoon powdered or finely minced sage
2 teaspoons thyme
1 teaspoon finely minced rosemary
1/2 teaspoon cinnamon or nutmeg
1/2 cup olive oil
Salt and pepper
Preparation:
Combine the garlic, herbs, cinnamon or nutmeg and olive oil with salt and pepper to taste to create a liquid rub. Additional olive oil can be added to ensure even distribution over the chops.
Spread the result evenly over both sides of the pork chops and place in a grill pan or frying pan preheated to medium-high heat.
Heat for 3-4 minutes per inch of thickness on each side or until the pork reaches an internal temperature of 140-145 degrees.
Allow the chops to rest for 5 minutes before serving, the result will be a light pink throughout.
The pan may be deglazed with a small amount of stock or white wine to create a light sauce.