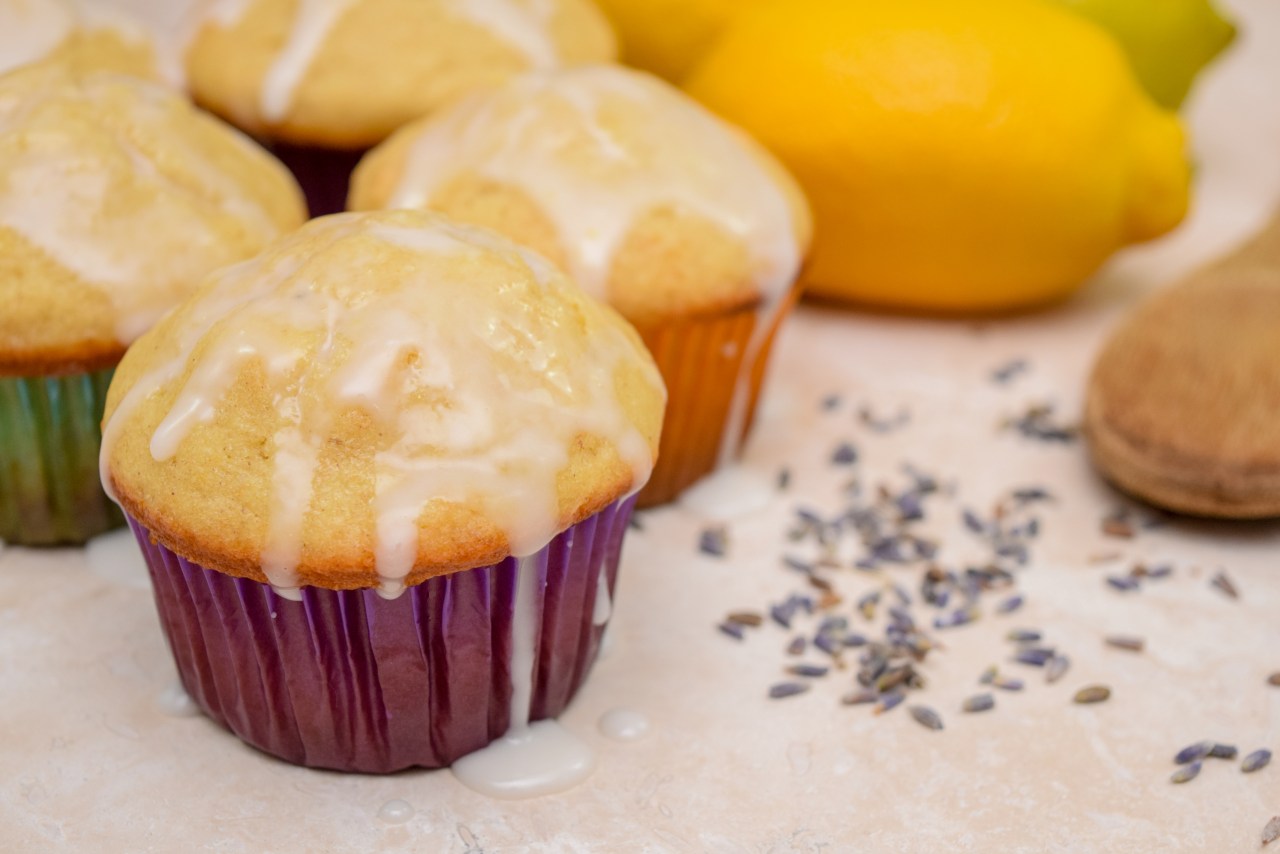 Submitted by Hannah Lewis
About the cook:
I'm cooking and baking out of Columbus, Ohio with my husband, toddler daughter and dog!
About the dish:
A bright and citrusy muffin that is enjoyed best the day you make them with a little slab of butter on top. Bonus points when you pour a simple glaze on top!
National Origin:
American
Serves:
12
Estimated Time:
30 to 60 Minutes
Ingredients:
1 stick butter, melted
2 cups flour
1 Tablespoon baking powder
1/2 teaspoon salt
1/2 teaspoon cinnamon
2 eggs
1 cup whole milk
2 teaspoons vanilla
2 teaspoons fresh lemon zest
1 Tablespoon fresh lemon juice
2/3 cup lavender sugar
Preparation:
Prepare lavender sugar by mixing 1 cup sugar with 1 Tablespoon culinary lavender in food
processor until fully combined. Store remainder in an airtight container to use for other recipes.
Preheat oven to 400 degrees F. Grease and/or line 12-muffin pan, set aside.
Whisk flour, baking powder, salt, cinnamon together in a large bowl. Set aside.
In a separate bowl, whisk eggs. Then, add melted butter and whisk until combined. Finally, add milk, lemon juice and vanilla and whisk until combined.
Add wet and dry ingredients and then lemon zest. Combine until just combined, be careful not to overmix.
Add lumpy mix to muffin pans, making sure each one has an even amount of batter in them. Using a cookie scoop is helpful here.
Bake for about 15-17 minutes then remove from oven and transfer to a cooling rack.
Once cool, you can enjoy as is, or add a simple lemon glaze for a little extra flavor!