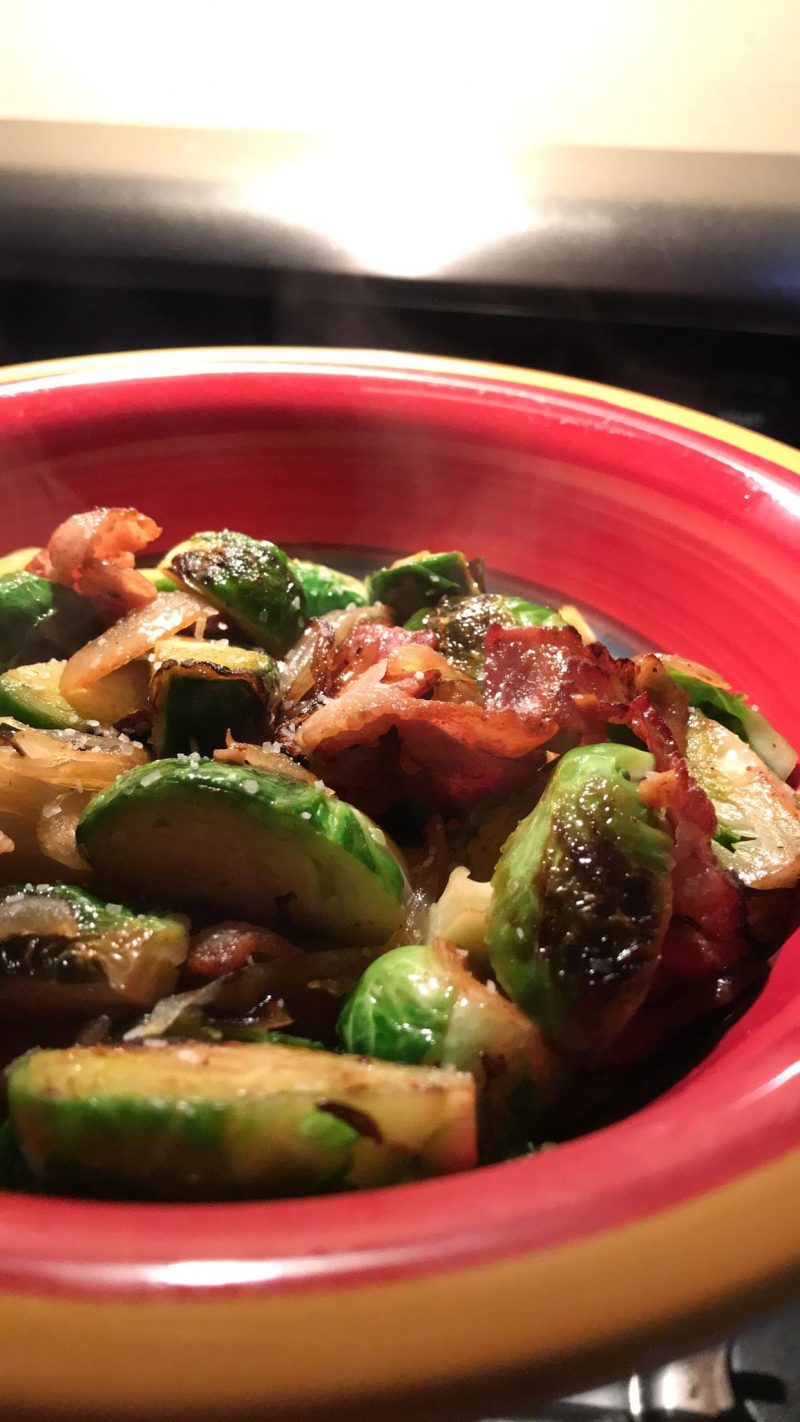 Submitted by Kati Beatty
About the cook:
I am a former Chef who fell in love with the hospitality side of this industry. I am currently a Clubhouse Manager of a Country Club. I decided to take a step back from the culinary side of this industry, so I can focus more on my family life. Although I am no longer in the trenches of the kitchen, I am still in love with and passionate about food!
About the dish:
My family calls these my "Unhealthy Brussels Sprouts", it was a way to get my family familiar with brussels sprouts, and ease them into clean eating!
National Origin:
American
Serves:
4
Estimated Time:
Under 30 Minutes
Ingredients:
1/4 cup Bacon, julienned
1/4 cup Yellow Onion, diced
1 pound Brussels Sprouts, quartered
1/4 cup Brown Sugar
2 Tablespoons Maple Syrup
Salt To Taste
White Pepper To Taste
Preparation:
Boil the quartered brussels sprouts, until al dente (tender to the fork). As you are boiling the sprouts, dice the onions, and julienne the bacon. Render the bacon (slowly cook the fat out, on a low heat). Once the bacon fat starts to melt, add the diced onions, and saute. Once the onions are caramelized, and the bacon is cooked, add the brussels sprouts. Brown the sprouts, add the maple syrup, and brown sugar. Salt and pepper to taste.