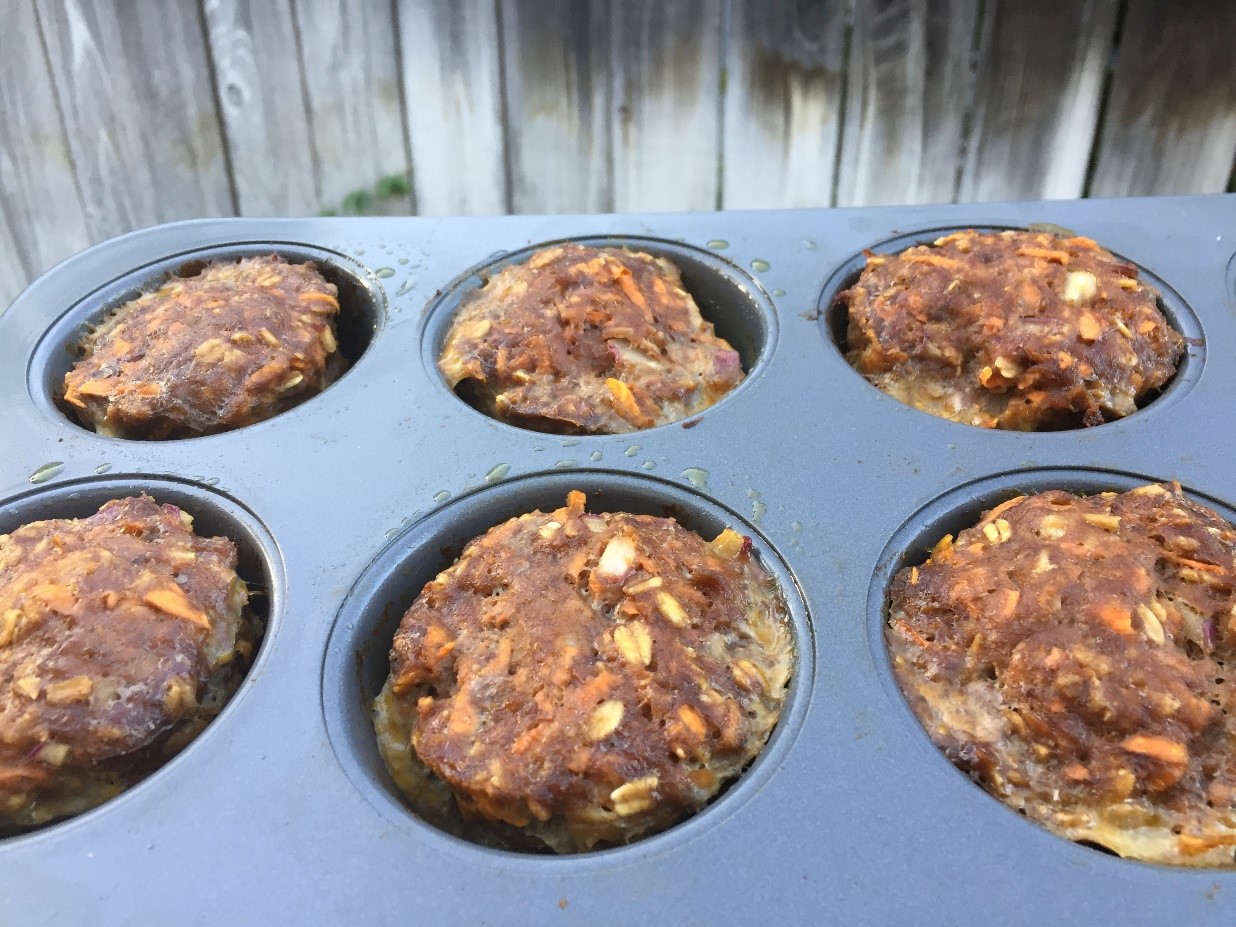 Submitted by Jeanne Larson
About the cook:
I am a wife, mom of two boys, and recipe creator who has a passion for health and wellness. I create recipes, have written three cookbooks and have a desire to help individuals and families incorporate healthy recipes into their meal plans. I also am a part-time middle school teacher of a Farm to Table cooking class, PE and Health. I believe in teaching kids young that healthy food can help your mind and body. My goal is to create and share as many healthy and easy to prepare recipes as possible!
About the dish:
This is a family-friendly, healthy meal that everyone will enjoy! Easy to prep, simple ingredients, and nutrient-dense that even the kids will enjoy eating. Have fun making this healthy, easy meal!
National Origin:
American
Serves:
4
Estimated Time:
30 to 60 Minutes
Ingredients:
Ingredients:
1lb organic ground meat
1 cup shredded sweet potato
¼ cup chopped onion
½ cup oats
1 egg
2tbs organic ketchup
1tbs garlic powder
1 tsp oregano
½ tsp smoked paprika
1 tsp sea salt
Preparation:
Instructions:
Preheat oven to 350 degrees. In a mixing bowl, put all ingredients in and mix well with a wooden spoon, until mixture is thoroughly mixed. Spray muffin tin very well. Spoon mixture in each muffin tin ¾ to the top. Bake for 20-25 minutes until center is cooked through and top is set.