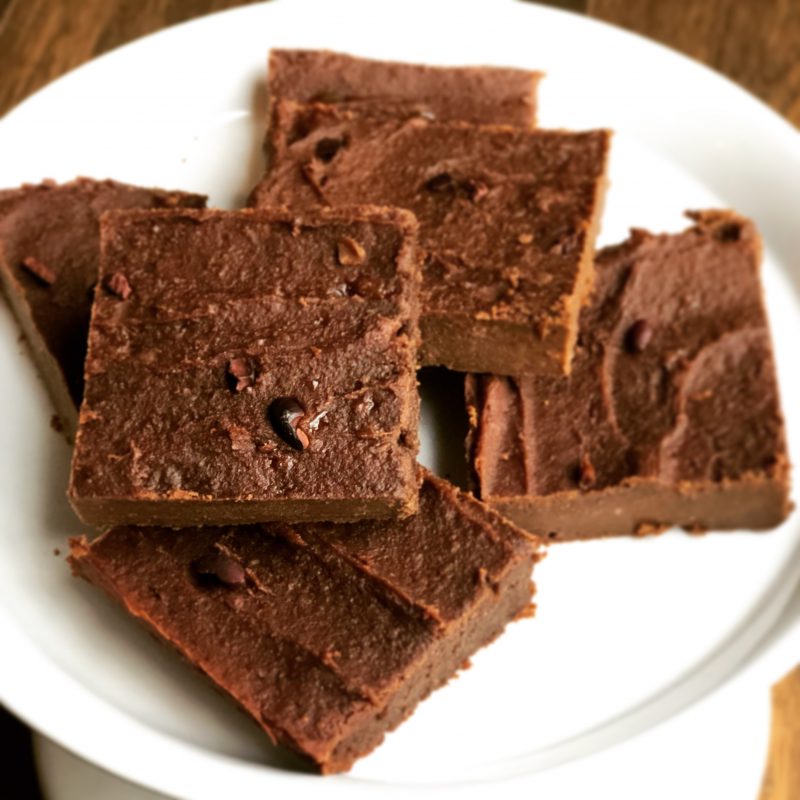 Submitted by Stephanie Niemis
About the cook:
Stephanie Niemis is a certified holistic nutritionist and a mom of two young children. She loves creating healthy, easy-to-make recipes for families.
About the dish:
These brownies are so delicious and fudgy, that you would never know they are sweetened only with fruit and chock full of nutrients and protein!
National Origin:
American
Serves:
16
Estimated Time:
30 to 60 Minutes
Ingredients:
1 can of chickpeas (1 3/4 cups), drained and rinsed
20 pitted dates, soaked in warm water for 5 minutes
½ cup natural peanut butter
⅓ cup unsweetened cocoa powder
⅓ cup unsweetened applesauce
1 tablespoon coconut oil
1 tsp vanilla
½ teaspoon baking powder
½ teaspoon baking soda
¼ teaspoon sea salt
Preparation:
1. Preheat the oven to 350 degrees F. Line a 9 x 9 baking dish with parchment paper.
2. Add all of the ingredients into a food processor and process on high speed until completely blended, stopping occasionally to scrape down the sides.
3. Spread the batter out in the baking dish and bake for 25 minutes.
4. Let cool and then cut into squares.