No Bake Peanut Butter Pie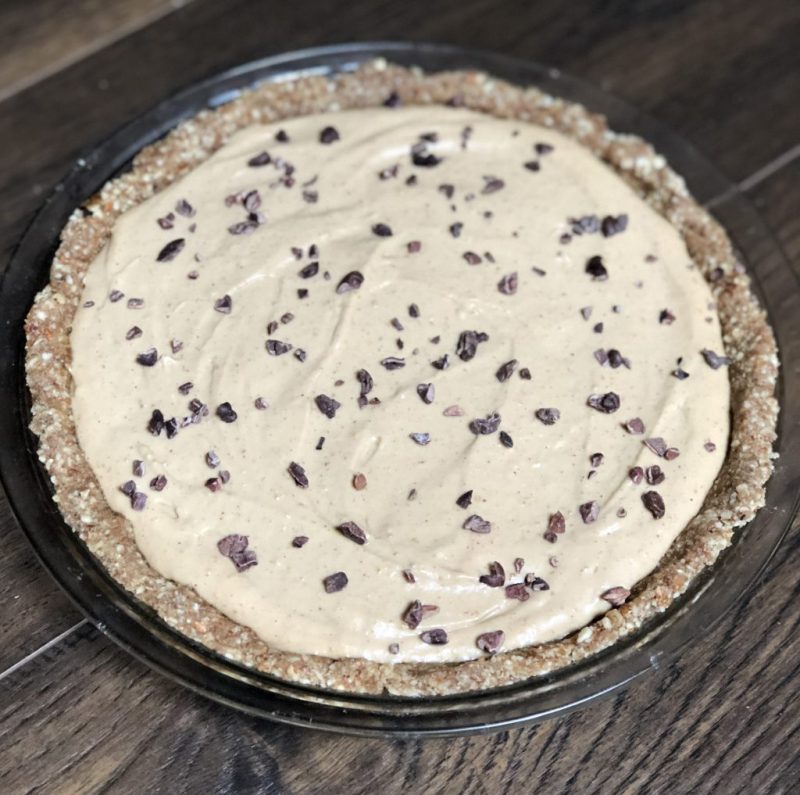 Submitted by Stephanie Niemis
About the cook:
Stephanie Niemis is a holistic nutritionist and mom of two young kids. She loves creating healthy, easy-to-make recipes for busy families.
About the dish:
This dessert is a favorite on a summer day, and you would never know it's sweetened only with fruit!
National Origin:
American
Serves:
8
Estimated Time:
Over 2 Hours
Ingredients:
For the crust:
1½ cups raw almonds
20 pitted dates, soaked
½ teaspoon cinnamon
½ teaspoon pure vanilla
¼ teaspoon sea salt
For the filling:
1 cup natural peanut butter
2 ripe bananas
½ cup unsweetened almond milk
2 teaspoons pure vanilla
¼ teaspoon sea salt
Optional toppings: cacao nibs, melted peanut butter, melted dark chocolate
Preparation:
1. In a food processor, process the crust ingredients together, stopping occasionally to scrape down the sides. This should form a sticky mixture that holds together. If it is too crumbly, add a little water at a time.
2. Spread the crust mixture out over a parchment-lined pie dish.
3. Blend the filling ingredients together.
4. Pour the filling out over the crust and smooth with a spatula. Add toppings, if desired.
5. Freeze for at least 2 hours. Thaw on the counter for a couple of minutes before slicing and serving.