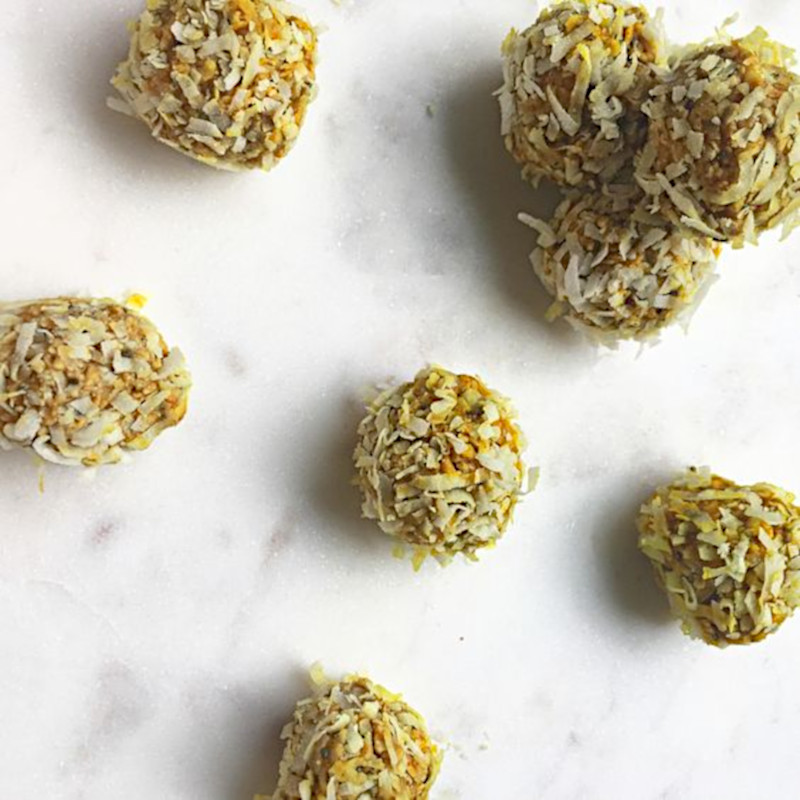 Submitted by Shannon Bell
About the cook:
I am a recent college graduate that loves to cook! While I currently work at a bank, I want to spend more time creating recipes and sharing with others. I've just moved out of my parents house, so I've been excited to have more time and space to work on my future cookbook.
About the dish:
Great for a quick afternoon pick-me-up or a go-to easy breakfast! These Golden Glow Balls are full of healthy fats to keep you full and shining from the inside out.
National Origin:
American
Serves:
8
Estimated Time:
Under 30 Minutes
Ingredients:
2 tbsp coconut oil
2 tbsp almond butter
1/2 tsp turmeric
1/2 tsp ground ginger
lemon zest of 1/2 lemon
1/2 tsp cinnamon
3/4 cup oats
1 tbsp chia seeds
2 tbsp finely chopped walnuts
Preparation:
– Melt coconut oil in a mix bowl.
– Add almond butter and spices and give it a mix.
– Now add the oats, chia, and walnuts. This should make the mixture much drier and easy to form into balls.
– Let the balls chill so the almond butter and coconut oil will set.
– Enjoy with a coffee or tea!