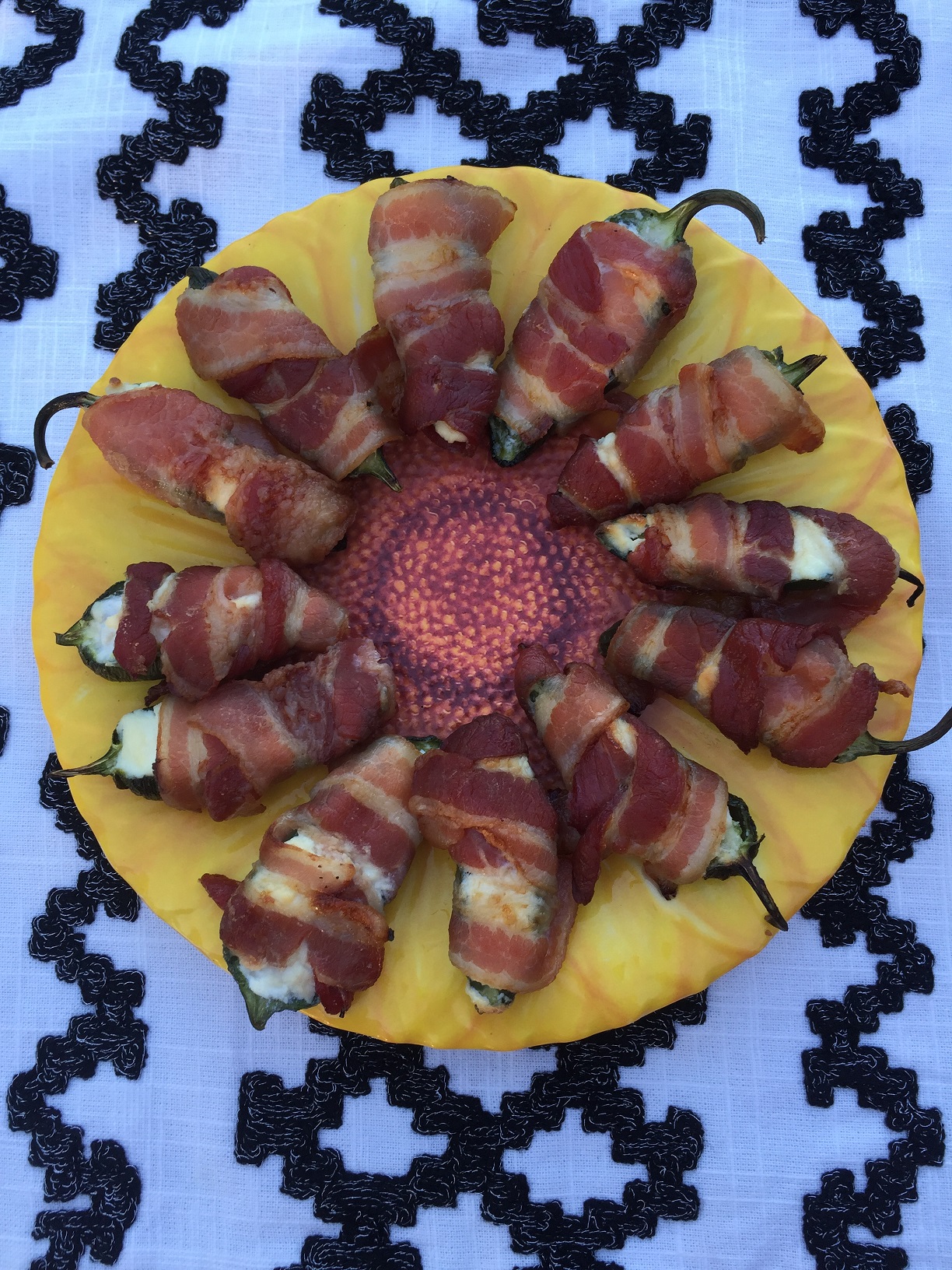 Submitted by Mary Shivers
About the cook:
Since my husband and I recently retired from 36 years of teaching, I am very excited to be able to spend more time in the kitchen creating my own recipes for family and friends to enjoy. Exploring and experimenting with new and unique ingredient combinations is one of my favorite aspects of cooking!
About the dish:
This unique appetizer has even more heat than the original pepper poppers! The addition of Parmesan cheese, Creole seasoning and two other spices makes these a family favorite.
National Origin:
American
Serves:
12
Estimated Time:
1 to 2 Hours
Ingredients:
8 oz. cream cheese, softened
1 tablespoon grated Parmesan cheese
1 teaspoon Creole seasoning
1/8 teaspoon smoked paprika
1/8 teaspoon cayenne
12 medium jalapeno peppers, sliced in half lengthwise and seeds and membranes removed
12 slices hickory smoked bacon, cut in half
Preparation:
Heat oven to 350 degrees. Place a baking rack on a baking sheet. In a small mixing bowl, beat together first five ingredients until smooth. Fill each pepper half with mixture. Wrap each pepper half with a half slice of bacon, securing with toothpicks as needed. Place on rack, cut side up. Bake for 40-45 minutes or until bacon is crisp. Remove toothpicks. Arrange on a platter and serve immediately. Makes 24.