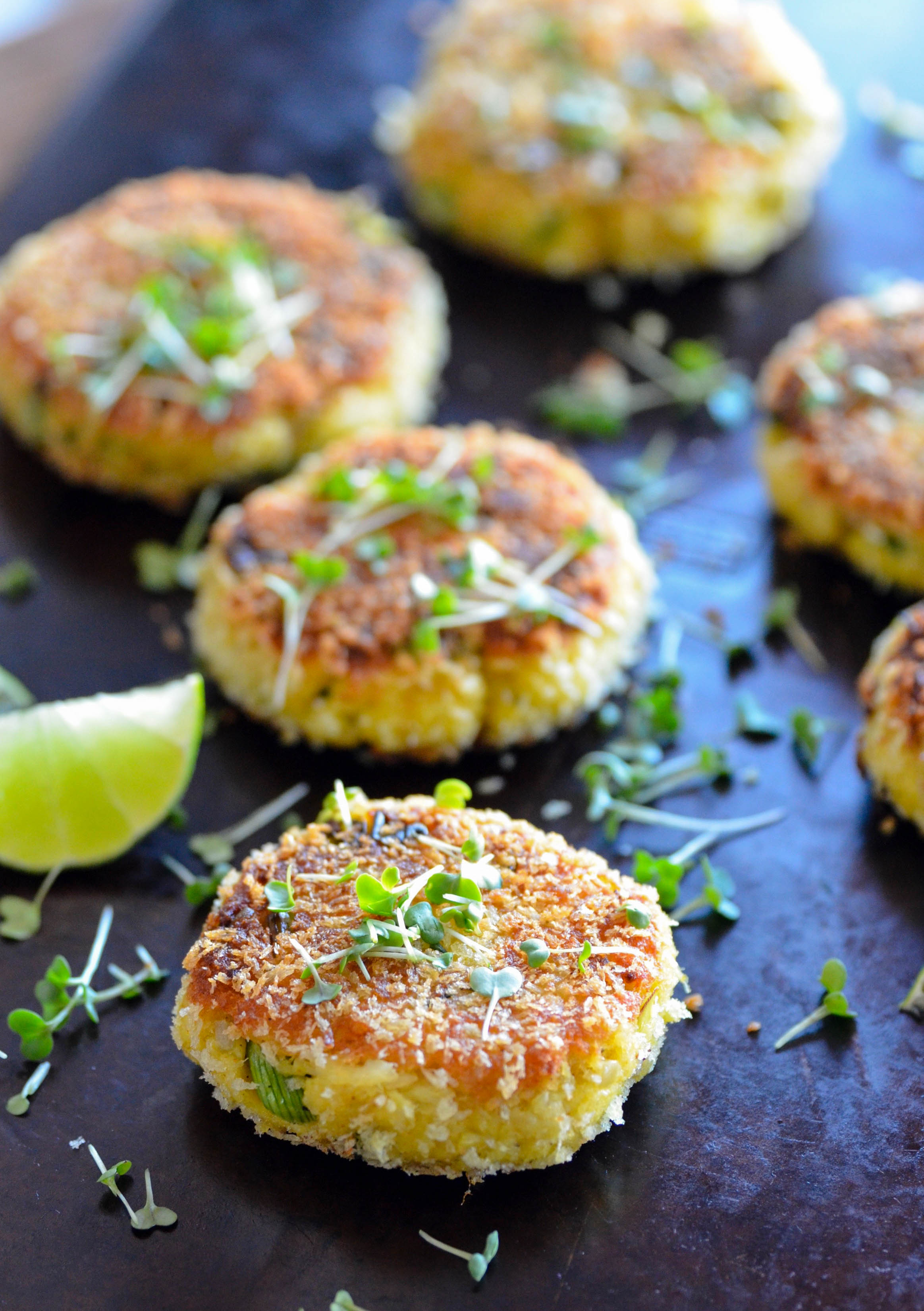 Submitted by Karista Bennett
About the cook:
I'm a food writer, photographer, girl mama and cattle dog wrangler living deliciously in the beautiful Pacific Northwest.
About the dish:
These Curried Halibut Cakes with Apricot Ginger Dipping Sauce are so fresh and flavorful, I think you might have a smidgen of palate-induced joy when you taste these lovely little cakes.
National Origin:
Indian/Pacific Northwest
Serves:
4
Estimated Time:
Under 30 Minutes
Ingredients:
3/4 pound cooked halibut, flaked
1 tablespoon curry powder
1/2 teaspoon salt
1/2 teaspoon black pepper
1/4 cup sliced green onions
1/2 cup mayonnaise, or more as needed
2 cloves garlic, minced
2 teaspoons grated fresh ginger
1 cup panko breadcrumbs
zest and juice of one lemon
Oil for sautéing
1/2 cup apricot preserves
1 teaspoon grated fresh ginger
2 tablespoons Thai sweet chili sauce
1/4 cup water, white wine or sherry
Preparation:
1.In a small bowl, mix together the mayonnaise, garlic and ginger. In a large bowl, add the halibut, curry powder, salt and pepper and lightly mix until incorporated into the flaked fish.
2. Next stir in the green onions, lemon juice and lemon zest. Then stir in the mayonnaise mixture.
3. Fold in the panko breadcrumbs and stir until well blended. The mixture should be moist enough to form small patties and hold together. If needed, add additional mayonnaise.
4. Form 6-8 dinner size patties or 12-16 small appetizer size patties. I use a muffin scoop to form the dinner patties and a cookie scoop to form the appetizer size patties. Lay the formed patties on a parchment lined baking sheet.
5. Heat a large skillet over medium low heat and add ghee, olive oil or safflower oil. When the oil is hot but not smoking, add enough patties to fill the skillet but not crowd the pan. Brown on either side.
6. Transfer to a paper towel lined platter and sprinkle with a pinch of salt.
7. In a small sauce pan over low heat, whisk together the apricot preserves, ginger, sweet chili sauce and liquid of choice. Heat until slightly warm and runny, only a few minutes. Then take it off the heat to cool.
8. Serve the Curried Halibut Cakes with the Apricot Ginger Dipping Sauce. If you'd like to make a meal, serve these with my coconut rice and a tossed green salad.