Creamy Turnip & Celery Bisque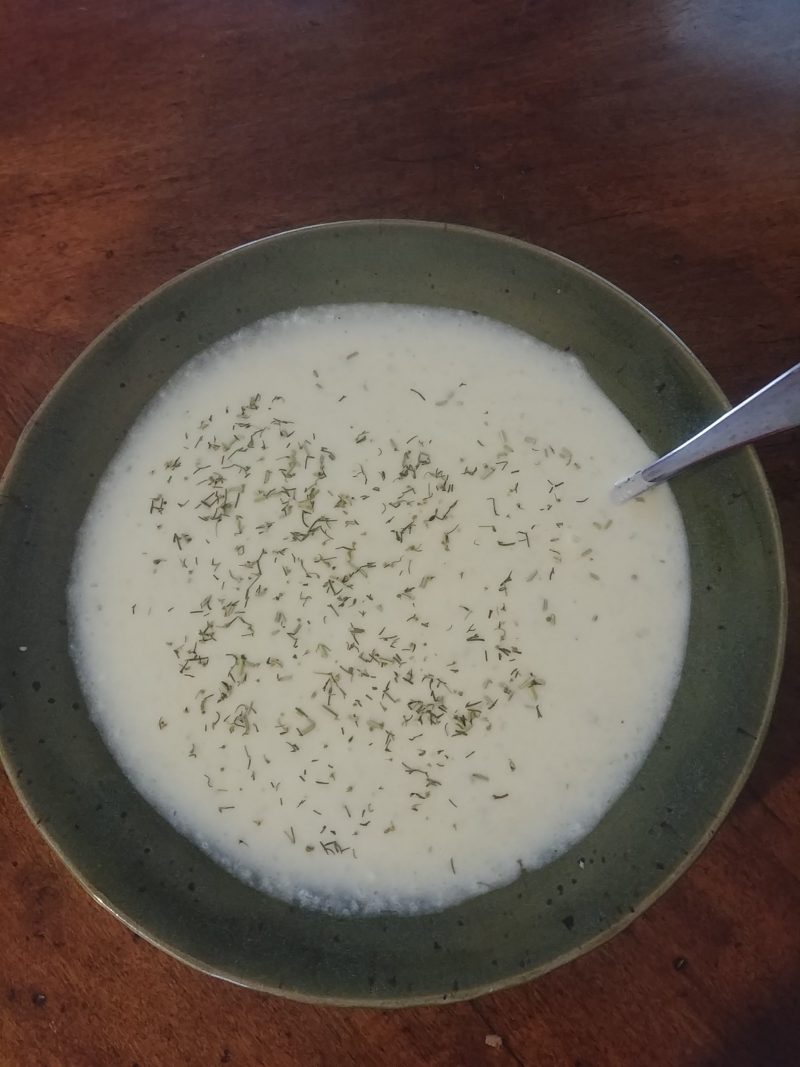 Submitted by Stephanie Sutphin
About the cook:
I am an elementary school teacher. (33 years) I also have a passion for cooking/baking! I like to say it's my "therapy!" I live on a lake in Va. with my husband & 2 dogs.
About the dish:
This soup has a creamy, smooth texture with an earthy taste. It is the perfect comfort food on a cold winter day!
National Origin:
American
Serves:
6
Estimated Time:
30 to 60 Minutes
Ingredients:
4 Tbsp. butter
2 leeks (I only use the white part) sliced thinly
5 medium-size turnips (peeled) sliced thinly
2 celery stalks sliced thinly
2 tsp. minced garlic
5 cups vegetable broth
1 tsp. dill
1 cup whipping cream
2 Tbsp. fresh chopped parsley
2 tsp. lemon juice
salt/pepper to taste
Preparation:
In a large saucepan, melt butter. Saute vegetables until tender. Add garlic, dill, salt/pepper & broth. Simmer 15 minutes. Puree the soup mixture. Return back to saucepan. Add whipping cream, lemon juice & parsley. Stir & allow to gently heat through. (Do not boil.) Top with extra dill & parsley.