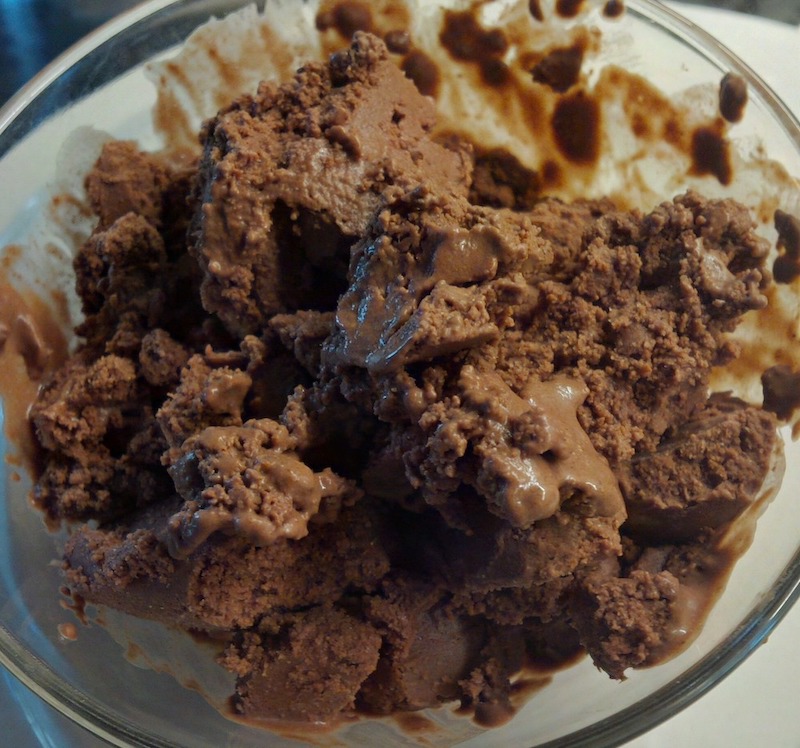 Submitted by Dawn Fulmer
About the cook:
Living in the Desert Southwest with a husband and a dog. Love cooking and making up recipes on the spot, so do the husband and dog. Other hobbies include making rock and pewter pendants and keychains, tie dying, weekend projects, home improvement, hiking with and without the dog, always with the husband!
About the dish:
Three base ingredients, no cooking required- only melting of chocolate, blender, and an ice cream maker. Dates, unsweetened chocolate bar, almond milk
National Origin:
American
Serves:
4
Estimated Time:
30 to 60 Minutes
Ingredients:
1 1/2 cup almond milk
1/2 very-packed cup of dates
3 1/2 ounces of melted unsweetened chocolate bar
Preparation:
1. Start with blending 1/2 cup of the almond milk and dates for a minute or so until very mashed.
2. Add the rest of the milk and chocolate, blend smooth, scrape down as needed.
3. Follow your ice cream maker instructions (my manual one with a frozen tubs makes soft serve in about 30 minutes, then you can set it in freezer two or three more hours to harden it further.
*Don't forget to add in other things you like such as salt, vanilla, brownie chunks, fudge bits, caramel- add and blend before transferring ice cream to freezer-safe container.