Apricot Dijon Pork Tenderloin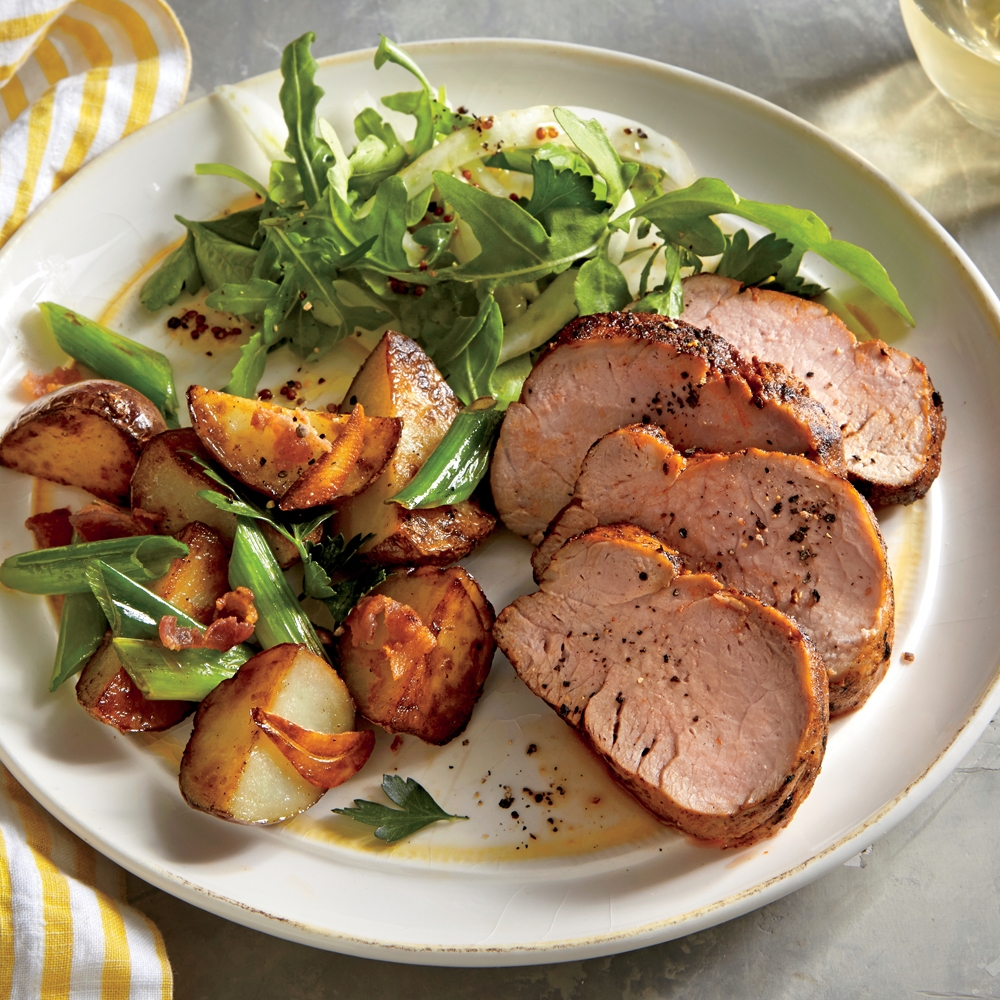 Submitted by Lori Terry
About the cook:
I've been a Personal Chef and Caterer since 2004. My mission is simple: healthy cuisine can be joyful, creative, beautiful and delicious! I am a culinary artist who takes great pride in the presentation and taste of each meal I create, while at the same time strive to inspire healthful eating practices.
About the dish:
This simple recipe is quick, easy & delish!
National Origin:
American
Serves:
2
Estimated Time:
30 to 60 Minutes
Ingredients:
1 pound pork tenderloin
1 tablespoon olive oil
1 tablespoon minced garlic
2 tbsp apricot preserves or jam
1 tbsp Dijon mustard
1 tbsp white wine
3/4 cup green onions, chopped (garnish)
Preparation:
Trim the fat from pork.
Preheat your oven to 400 F degrees.
Prick the tenderloin with a fork many, many times. Rub the pork with olive oil & minced garlic, and let sit for 30 minutes. Heat a large saute pan. Season the pork w/ salt & pepper and sear on all sides over high heat. Place tenderloin on a foil lined baking sheet and put into the preheated oven. Roast for 8 minutes.
In a small pan, stir together the preserves,mustard and white wine. Heat on medium just until blended together. After 8 minutes, remove the pork from the oven & brush the mustard mixture over the pork. Roast until temp reaches 155 F. Let pork rest for 5 mintutes before silcing. Drizzle the drippings from the baking sheet over the pork. Sprinkle with green onions.