4 Ingredient Lemon Cheese Buns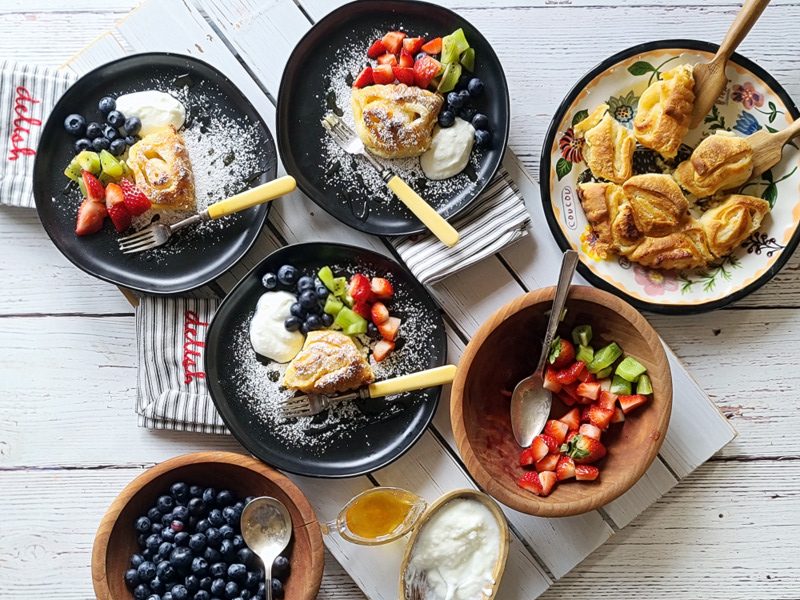 Submitted by Ally Phillips
About the cook:
Cooking since I was a kid, I'm now carrying on this tradition with my grandchildren. My legacy for my ten grands is my blog 'Ally's Kitchen'. It's here that I share recipes, write stories and, hopefully, ignite love for the kitchen, healthy eating and cooking. I like to make food fun, nutritious, beautiful and simple. As the Great American Grandma, I'm forging the path for grandparents out there who know that the gift of food and cooking is a lifetime memory that's carried forward.
About the dish:
Wake up to citrusy warm 4 ingredient lemon cheese buns and your day just got sweeter and brighter! Tender, moist and somewhat addictive, these lemon buns can be made in a flash and can be warmed for gooey love. Why not save yourself time and energy, but still have something decidedly decadent! You don't have to be a fancy pastry chef to create magic. And, these lemon cheese buns, a cross between a lemon pastry and cinnamon bun, sure do prove that point!
National Origin:
American
Serves:
4
Estimated Time:
Under 30 Minutes
Ingredients:
Preheat oven to 375
1 package roll out dough, almost room temperature, rectangular square, i.e., crescent roll dough
1 8 oz. container mascarpone, slightly room temperature
1/3 cup powdered sugar + more for dusting
1 large lemon, washed/dried, zest and juice
PREPARATION: Flour for dusting, pinch of salt
GARNISH/SERVING: Fresh or frozen fruit, honey, lemon or coconut Greek yogurt
Preparation:
INSTRUCTIONS
Dust a clean surface area with some flour.
Roll out the dough. Stretch somewhat into a about a 16×20" size.
In a small mixing bowl, combine and blend the mascarpone, one-half cup powdered sugar, lemon zest/juice and a pinch of salt.
Spread on the dough leaving about ½" from the edges.
Roll up the dough. Sliced into about 2-2 ½" pinwheels. Put in a greased flour dusted baking dish.
Bake in a preheated 375 oven for 20 to 23 minutes or until golden brown and done.
NOTES
Using a clean flour sack cloth is perfect for easy turning of the pastry as you work with it. Just dust the flour sack kitchen towel with flour.