SWEET AND SAUCY BBQ SAUCE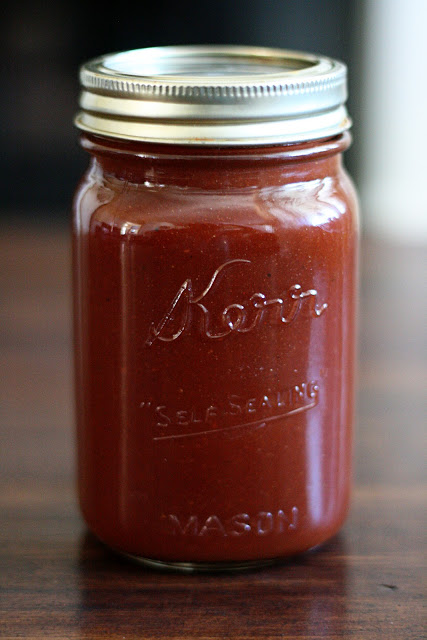 Submitted by Mallory Giunchigliani
About the cook:
A creative mother living in Sonoma County, California. Lives to cook and bake. Creativity is her passion.
About the dish:
Sweet and spicy, this sauce brings out the best of any cut of meat.
National Origin:
American
Serves:
12
Estimated Time:
30 to 60 Minutes
Ingredients:
½ cup chopped sweet onion
2 garlic cloves, minced
1 jalapeño pepper, seeded and minced
1 tbsp olive oil 
1 (32-oz.) bottle ketchup
1 cup firmly packed dark brown sugar
1 cup apple cider vinegar
½ cup apple juice 
½ cup honey 
1 tbsp Worcestershire sauce
1 tsp kosher salt
1 tsp freshly ground black pepper
1 tsp celery seeds
½ tsp dried crushed red pepper
Preparation:
1. Saute onion, minced garlic, and jalapeno pepper in hot olive oil in a large saucepan over medium-high heat 4 to 5 minutes or until tender.
2. Stir in ketchup, dark brown sugar, vinegar, apple juice, honey, Worcestershire sauce, kosher salt, freshly ground black pepper, celery seeds, and dried crushed red pepper.
3. Bring to a boil, stirring occasionally.
4. Reduce heat to low; simmer, stirring occasionally, 30 minutes.
5. Use immediately, or refrigerate in an airtight container up to 1 month.