Southern Style Buttermilk Biscuits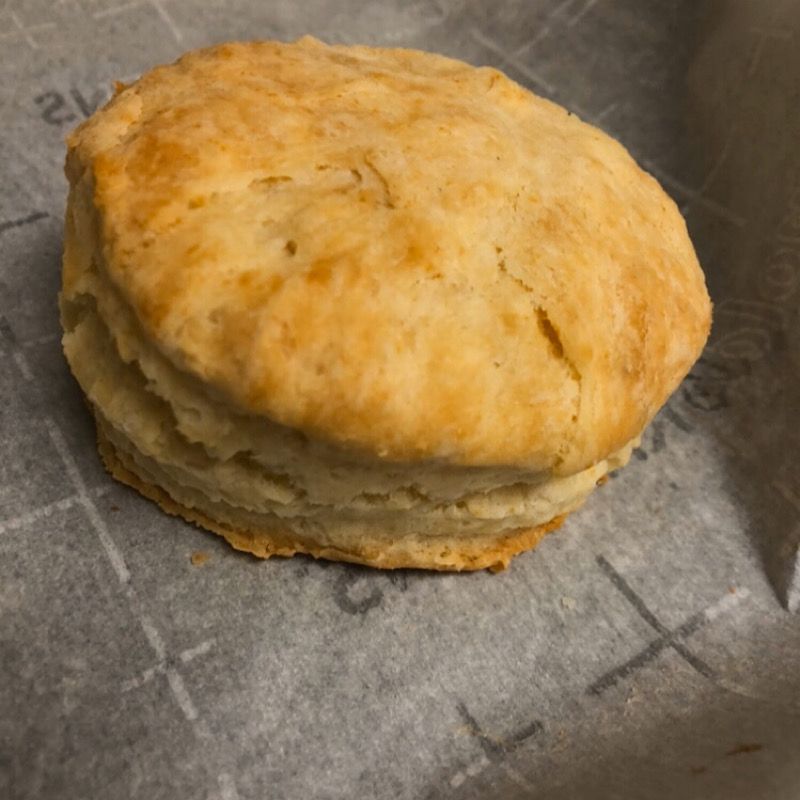 Submitted by Sophie Reynolds
About the cook:
I'm an Alabama college student who loves to cook and bake!
About the dish:
A classic breakfast item perfect for any time of day!
National Origin:
American
Serves:
16
Estimated Time:
Under 30 Minutes
Ingredients:
4 C. all purpose flour, plus more for sprinkling
4 tsp. baking powder
1 tsp. baking soda
1 1/2 tsp. salt
1 C. unsalted butter, very cold
2 C. buttermilk, full fat, very cold
Melted butter, for brushing
Preparation:
Preheat oven to 375°F.
Combine all dry ingredients in a large bowl. Grate very cold butter into flour mixture and combine using either a pastry cutter or your hands, until the mix resembles coarse crumbs. Add in buttermilk and gently combine until fully formed. Do not knead. Place on a lightly floured surface and form dough into a 1 inch thick cylinder and cut using a round biscuit cutter that has been lightly floured.
Place cut biscuits onto a parchment paper lined sheet tray and brush tops with melted butter. Bake for 18-20 minutes, until golden brown.