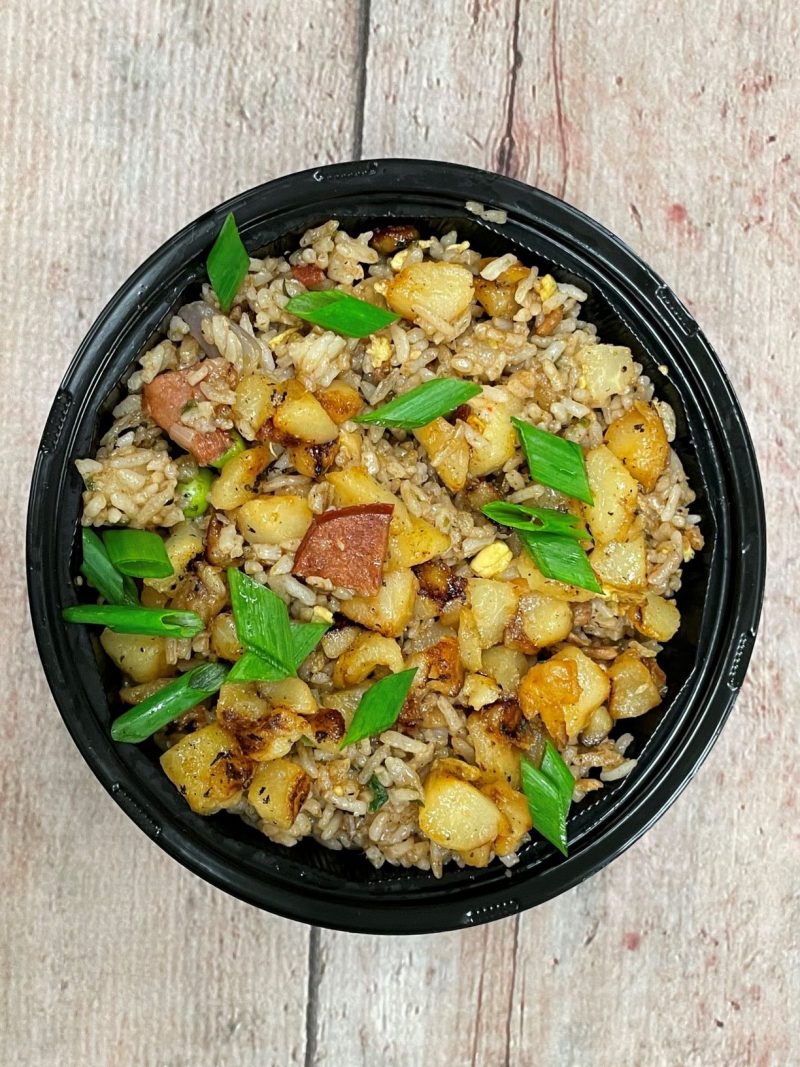 Submitted by ROBERT SCHRAM
About the cook:
I've enjoyed 46 years in the food service industry and have had an incredible time doing it. There's nothing more rewarding than sharing food with friends and a great meal. It's amazing all the flavors that are offered throughout the world and the fusion that's becoming so popular today.
About the dish:
Fried rice with bacon, hot links, pears and edamame topped with scallions.
National Origin:
America
Serves:
6
Estimated Time:
1 o 2 Hours
Ingredients:
Rice, long grain 1 pound 6 ounces
Bacon 2 ounces
Hotlink 4 ounces
Butter ¾ teaspoon
Pears, diced 1 cup
Oil 1 tablespoon
Eggs 2 each
Onion, sweet 4 ounces
Garlic, raw 3 teaspoons
Soy sauce 3 tablespoons
Cilantro 1 tablespoon
Sesame oil ½ ounce
Scallions 2 tablespoons
Preparation:
INSTRUCTIONS:
1. Cook rice according to package instructions.
2. Fry bacon and sausage in a wok or large skillet over medium-high heat until crisp and browned. Using a slotted spoon, transfer the bacon and sausage to a paper lined plate. Chop bacon and sausage. Set aside.
3. Add butter to the pan and sauté pears until browned, remove pears and place on plate with bacon and sausage.
4. Heat 1 tablespoon oil. Add eggs and scramble until fully cooked. Transfer eggs to the plate with bacon and sausage and pears, keep warm.
5. Heat remaining oil in the pan. Add onion to the pan and cook until tender, (about 3-4 minutes). Stir in garlic and cook for an additional minute until fragrant.
6. Add chilled cooked rice, sesame oil, bacon, sausage, edamame and pears cook for 3-4 minutes until the cold rice begins to warm and soften.
7. Add the cooked eggs back into the pan. Stir in soy sauce, cilantro and sesame oil. Cook for 1-2 minutes to heat the sauce through the rice.
8. Garnish with chopped green onions and serve 3/4 cup portions. Enjoy!
CCP: Heat to 165° F or higher for at least 15 seconds.
CCP: Hold for hot service at 135° F or higher.