Marie's Honey Orange Shrimp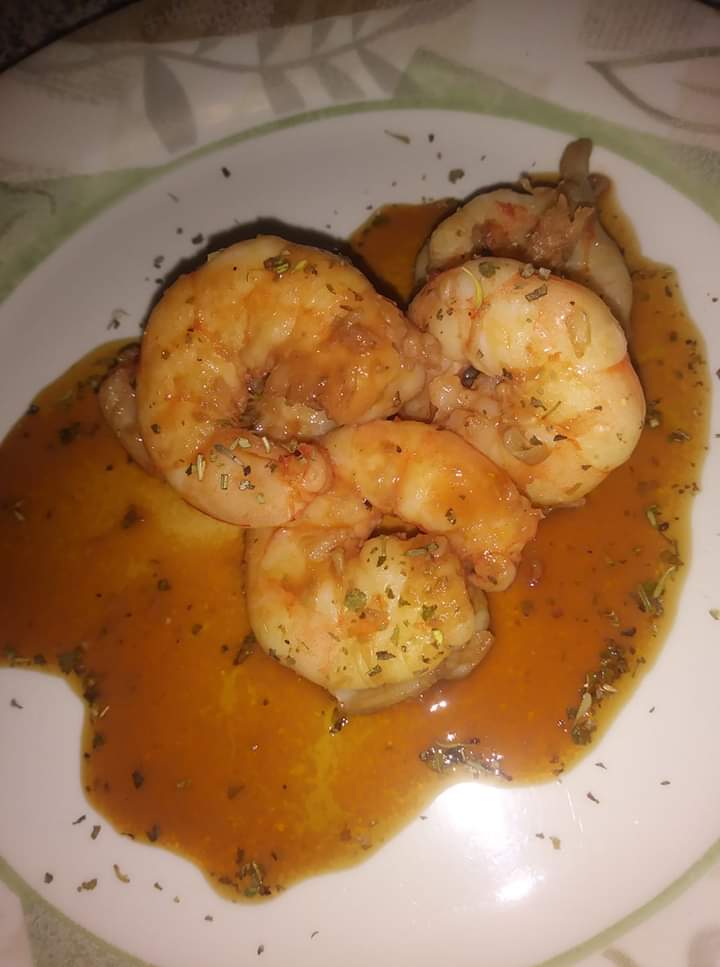 Submitted by Marie Jazel Leyson
About the cook:
Im hardworking to become chef
About the dish:
Lovely seafood recipe
National Origin:
Filipino
Serves:
4
Estimated Time:
Under 30 Minutes
Ingredients:
Shrimp
1/2 slice fresh orange squeeze
1 tablespoon honey
1 teaspoon butter
Soysauce
Salt
Pepper
Preparation:
Washed and peel the shrimp.
Marinate the peeled the shrimp with salt, pepper, orange juice and honey for 30 minutes.
In a pan on medium high heat, melt the butter and add marinated shrimp. Once cooked, sprinkle with soy sauce to taste.