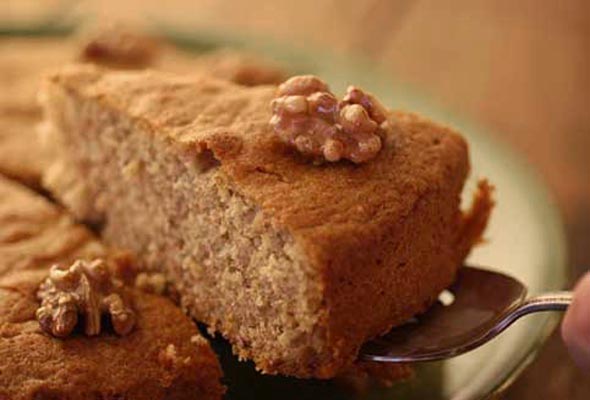 Submitted by Lily Julow
About the cook:
I'm a retired newspaper writer with a life-long passion for cooking which I blame on my extraordinarily talented Belarusian mother. I had four children and now do my best to keep up with eleven grandchildren who I've deluded into believing I'm a gourmet. The truth is I love to tinker with recipes, especially complicated ones, and those handed down through my family to bring them to heel by simplifying them without losing their deliciousness or charm. I've had moderate success over the years entering recipe contests, though more and more I'm competing with some incredibly talented young people. Cooking is still a passion though, unless it's a family special get-together, I'm cooking for just one these days. But that's an interesting challenge, too, as I try to create fresh interesting meals every day without waste or unappealing unusable leftovers. If my friends are any indicator, there's a need for those. Thanks for this opportunity to connect with others who share my passion for the foods of the world and cooking. I can hardly wait to see the entries.
About the dish:
European honey cakes are notorious for being adequate substitutes for door stops. Not this one. It's a light and fluffy orange-scented wonder that almost melts in the mouth. My grandmother and her kitchen helper had to use plenty of elbow grease to get it that way. Today we have the electric stand mixer to do the job.
National Origin:
Belarus
Serves:
10
Estimated Time:
1 to 2 Hours
Ingredients:
1 cup sugar
4 large eggs
1/2 cup light vegetable oil
1 cup mild honey
2 teaspoons micro-grated orange zest
1 cup fresh orange juice
3 level cups all-purpose flour
1/2 teaspoon ground cinnamon
1/2 teaspoon ground ginger
1/2 teaspoon salt
1/2 teaspoon baking soda
3 level teaspoons baking powder
3/4 cup chopped walnuts, divided
Powdered sugar for garnish (optional)
Preparation:
Preheat oven to 350 degrees, and line the bottom of a 9 x 13-inch baking pan with waxed paper. Set aside.
In the bowl of a stand mixer, beat the sugar and eggs together for a full 10 minutes. Don't skimp on this. Add the oil and beat for 1 minute, add honey and beat 1 minute more, then add orange zest and orange juice and beat 1 minute more.
In a wire sieve set over a large bowl, sift the flour, cinnamon, ginger, salt, baking soda and baking powder together. On the lowest setting of the mixer, gradually blend into wet ingredients, using a spatula once or twice to scrape down the sides. Increase beater speed to medium and beat until well blended. Fold in half of the walnuts.
Pour batter into prepared pan and sprinkle the remaining walnuts on top. Bake 55 to 60 minutes or until cake begins to pull away from sides and a cake tester inserted in center come out clean. Cool in the pan and lightly dust with powdered sugar. Cut into squares to serve.