Gluten Free Carrot and Banana Mini Bread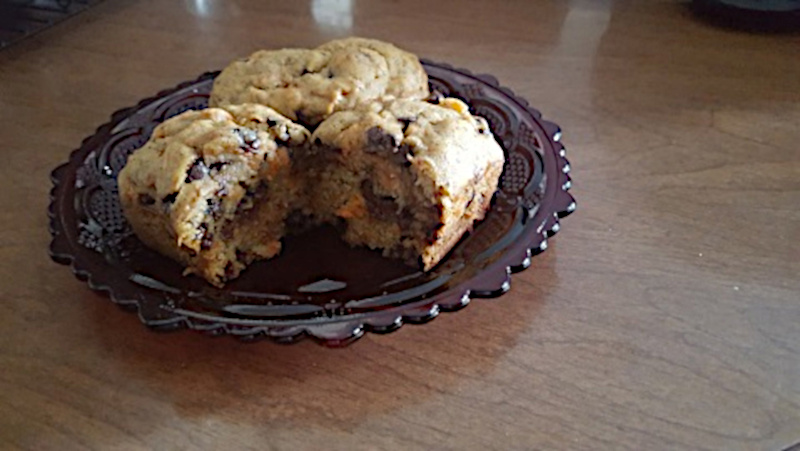 Submitted by Tammy Aiken
About the cook:
I love creating my own recipes. I create my original recipe then I take that recipe and make it into a gluten free or gluten free and dairy free recipe. This I do to help people that have Celiac disease. Their family can have the original recipe and they can have the same recipe but gluten free or gluten free and dairy free and not feel left out. Tammy Aiken
About the dish:
My husband loves carrots and bananas so I decided to come up with a recipe with both. These mini breads went over great.
National Origin:
American
Serves:
8
Estimated Time:
30 to 60 Minutes
Ingredients:
2 eggs
1/2 cup canola oil
4 tablespoons Domino's granulated sugar
1/2 teaspoon King Arthur ground Vietnamese cinnamon
1 teaspoon King Arthur winter spice
1/2 teaspoon Arm and Hammer baking soda
1 teaspoon Rumford or Clabber Girl baking powder
1 1/2 ripe bananas
1 cup shredded carrots
1 1/4 cup King Arthur gluten free measure for measure flour
1/2 cup Enjoy life mini chocolate chips, optional
Non-stick mini loaf pan, 8 cavity
Preparation:
Preheat oven to 350 degrees.
In a mixing bowl add eggs, oil, sugar, cinnamon, winter spice, baking soda, baking powder, bananas and mix. Add the all the flour at once until combined then mix the carrots in with a spoon. Scraping the bottom of the bowl. Add the chocolate chips if you wish. Spray the mini loaf pan with Pam original only. Fill each 1/2 way up, if you have any batter left you can add a little more to each.
Bake for 20 to 25 minutes. Ovens do vary with heat. Every ingredient in these mini breads is gluten free including the Pam baking spray.