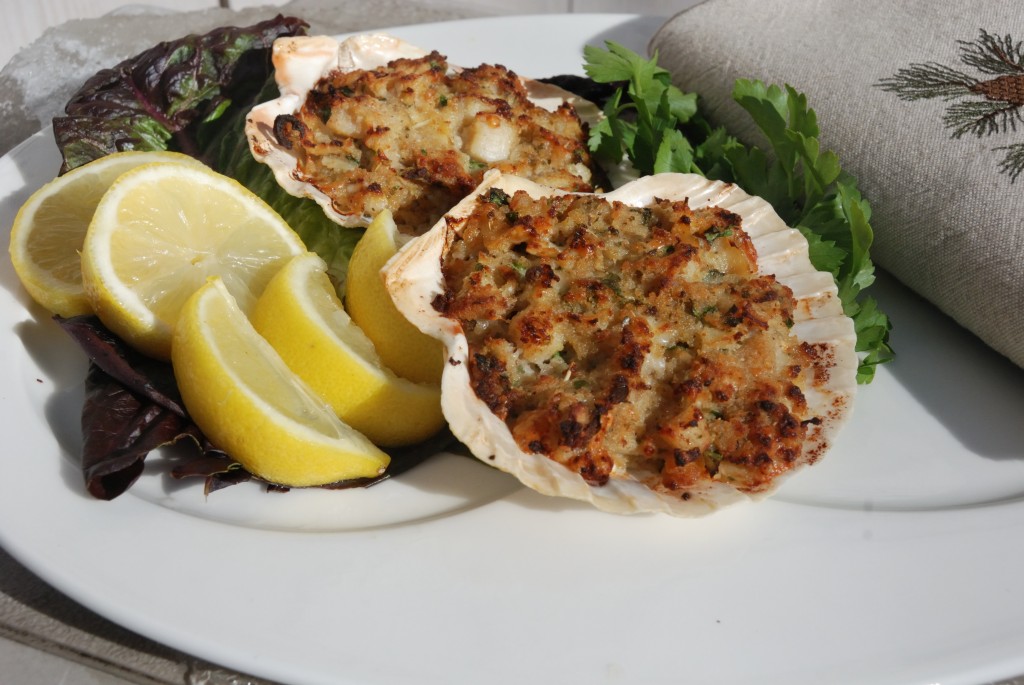 Submitted by Grace Voltolina
About the cook:
Avid cook and baker....from early days of being in the kitchen with my mom.
About the dish:
Moist and loaded with tons of chopped clams, instead of one large clam surrounded by too much breading.
National Origin:
Italian
Serves:
6
Estimated Time:
Under 30 Minutes
Ingredients:
Ingredients:
3 tablespoons olive oil
1 cup finely minced celery (3-4 stalks)
1 cup finely minced shallots (3 shallots)
1 ½ cups seasoned bread crumbs
½ cup Parmigiano Reggiano
3 cloves finely minced garlic
3 tablespoons finely chopped parsley
1 tablespoon fresh squeezed lemon juice
1 tablespoon dried oregano
¼ teaspoon kosher salt
1/8 teaspoon black pepper
1 pint (16 ounce) container of fresh chopped clams in clam juice, well drained with clam juiced reserved .
12 clam or scallop shells
Olive oil spray
Preparation:
Directions:
Heat olive oil in a medium sauté pan over medium high heat and sauté celery and shallots until translucent and tender, but not browned. Set aside to cool.
Use a large mixing bowl, combine bread crumbs, Parmigiano Reggiano, garlic, parsley, lemon juice, oregano, salt, pepper and cooled sautéed celery and shallots.
Fold in clams and ½ to ¾ cup of reserved clam juice, using enough clam juice to allow the mixture to come together and be moist, but not soggy.
Using an olive oil spray, spray the interior of the clam or scallop shells. This coating helps avoid the mixture burning and sticking to shells.
Divide the mixture into twelve equal parts and fill the empty shells. There should be enough to fill each shell, slightly mounded and use the olive oil spray to spray the tops of each.
Place the clams on a baking sheet and add enough water to the tray to just cover the bottom…a trick I learned to help keep the clams moist.
Place the tray under the broiler for approximately 6 to 8 minutes, until the clams are brown and crispy.
Squeeze lemon wedges over clams and serve hot.